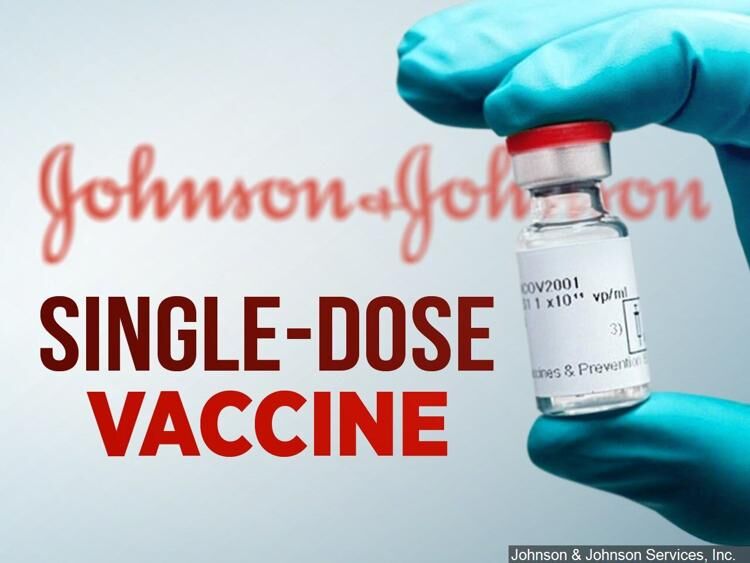 Fairfield Memorial Hospital will be offering Johnson and Johnson COVID vaccinations by appointment only on Friday, March 12th, to the public for anyone that falls into the Tier 1A and Tier 1B category, which includes anyone over the age of 18 with chronic health conditions or works in an essential field of work and resides in the State of Illinois. You do not have to be a patient of Horizon Healthcare to receive this vaccination. Anyone interested in scheduling an appointment with Fairfield Memorial Hospital COVID vaccination program, please call one of the following numbers: 618-599-5766, 618-599-0235, 618-599-0134, or 618-599-0160. The phone lines will be open from 8am-4:00pm, Monday through Friday. We will have multiple staff members taking these calls and we appreciate your patience and understanding during high volume call times.
The COVID vaccinations will be administered by appointment only through the Medical Arts Complex in Fairfield so that people receiving the vaccine will have access to restrooms while they wait for their vaccine and during the recommended monitoring period after receiving the vaccine. At the end of the recommended monitoring period, patients will be provided a drink and a snack bag to take home with them. FMH Plant Operations staff will also be offering valet parking and shuttle service in the parking lot to anyone that has trouble with mobility.
It is highly recommended that if you have an epi-pen to bring it with you to your vaccination appointment. To date, FMH has not had anyone experience any allergic reactions with the almost 2,000 vaccinations that they have given so this request is out of an abundance of caution. FMH will have trained staff on duty in case of a reaction as patient safety is our highest priority. You should also wear appropriate clothing for receiving the vaccination as there will not be a way to provide for your privacy. The vaccination is given in the upper part of your arm so long sleeve shirts are not recommended.
Additionally, for your convenience, FMH have posted their screening and consent forms on our website at https://www.fairfieldmemorial.org/resources/covid-19-vaccination-forms/ that can be printed off and completed prior to your vaccine appointment. These forms are also available for pick-up at either the Hospital or the Medical Arts Complex screening stations. The FMH Medical Arts Complex is located at 213 NW 10th Street in Fairfield, Illinois.