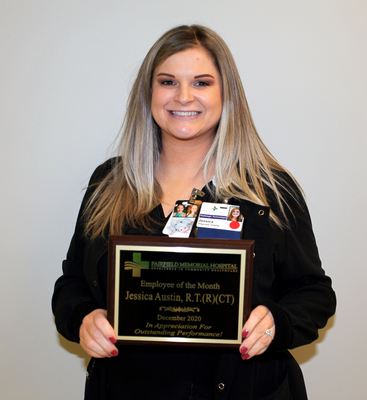 Fairfield Memorial Hospital honors an employee each month who has been nominated by their peers for providing extraordinary patient care and customer services within and outside of the Hospital.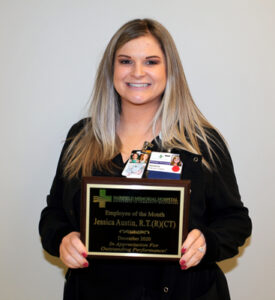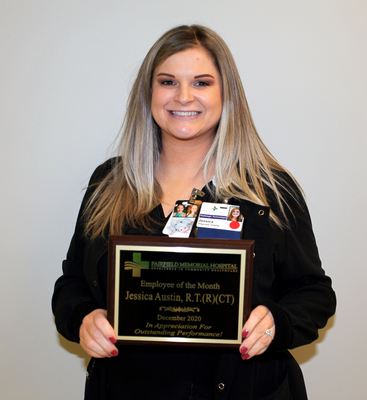 Jessica Austin R.T. (R)(CT), who works as a Radiology Technologist in the Diagnostic Imaging Department at Fairfield Memorial Hospital, was selected as the December 2020 Employee of the Month. Jessica has been with Fairfield Memorial Hospital since May of 2015. Jessica is hardworking and always provides great patient care. She is willing to help wherever she is needed.
"Jessica knows her job very well and her knowledge and experience are incredibly valuable to the department. She exemplifies what a good employee should be with her positive attitude, the caring manner in which she takes care of her patients, and her ability to work well with her peers." commented Melinda Bunting R.T. (R)(M), RDMS, RDCS, Diagnostic Imaging Department Manager.
"Jessica is always positive and takes pride in her work. She personifies empathy and kindness and works to anticipate needs in all of her interactions with patients, their families and her coworkers. She's exemplifies courtesy, compassion and commitment to her role as a Radiology Technologist." stated FMH CEO Katherine Bunting-Williams.