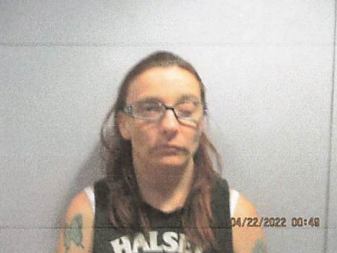 Two Carmi residents are currently being held in the White County Jail following their arrest for Retail Theft. On Friday afternoon officers with the Carmi Police Department were dispatched to Wal-Mart where they arrested 34 year old Logan D Fisk and 33 year old Amy M Flowers, both of 405 Rudolph Street. Fisk and Flowers are being charged with Retail Theft and Criminal Damage. Flowers is also being charged with Possession of Methamphetamine, Possession of Drug Paraphernalia, Driving While License Suspended and Operation of Vehicle with Suspended Registration. Flowers also had two warrants out for her arrest for Permitting Truancy and Possession of Meth.
Both Fisk and Flowers appeared in court this morning and are being held until their Preliminary Hearings on May 16th.
Bond for Fisk was set at $30,000 while bond for Flowers was set at $50,000.