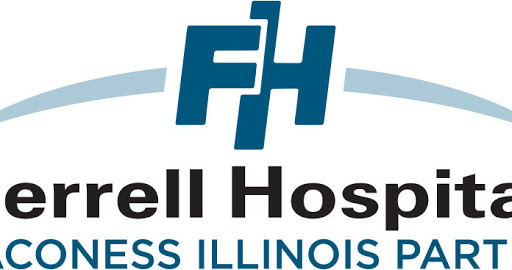 ELDORADO, IL – Ferrell Hospital will begin resuming elective procedures and surgeries, as allowed
this week by the Illinois Department of Public Health. This will include both inpatient and outpatient
non-emergency procedures.
"We know that many patients have been waiting for procedures to address issues that are affecting their
health and quality of life," said Alisa Coleman, CEO, Ferrell Hospital. "We are now able to safely resume
this important care. Patients who need procedures, surgeries or any type of medical care should not
hesitate to come in."
Patients who had a previously-scheduled procedure or surgery will be contacted by the Ferrell Hospital
surgery department with a new date, and will be given instructions on how to prepare for their surgery.
As mandated by the IDPH, all patients will be tested for COVID-19 within three days before their
procedure, to ensure their safety as well as the safety of staff and other patients COVID-19-related processes at Ferrell Hospital and outpatient facilities, such as screenings at entrances, limiting visitors, careful usage of PPE (personal protective equipment), and utilizing specific care sites for patients with COVID-19 symptoms, will remain in place for the foreseeable future. Universal masking will be ongoing for all providers, staff, patients and visitors for the foreseeable future; patients and visitors entering Ferrell Hospital facilities will be required wear a mask that covers their mouth and nose.
All guidelines and protocols will continue to be assessed based upon the activity of COVID-19 in the
community and local region, any changes in PPE availability, and other factors that could affect patient
and staff safety.
Because there is still risk of COVID-19 in the local community and beyond, precautions recommended by
the CDC, including social distancing, frequent hand washing, and wearing masks in public places, should
continue to help keep COVID-19 numbers low in this region.
For more information about COVID-19, and Ferrell Hospital efforts to keep patients and staff safe, please
visit www.ferrellhospital.org, and click the COVID-19 coronavirus information bar across the top.