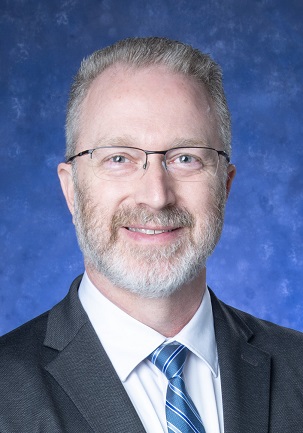 Ferrell Hospital leadership is proud to announce the appointment of Tony Keene as the
new CEO, effective June 12, 2023. Tony replaces Alisa Coleman, who is now the president of Baptist Health
Deaconess Madisonville (BHDM).
Tony has nearly 10 years of experience in healthcare administration, previously serving as the CEO for both
Sullivan County Memorial Hospital and Northeast Regional Medical Center.
During his tenure at these facilities, Tony oversaw multi-million-dollar renovation projects solely through
fundraising efforts, strengthened service lines and championed strategic initiatives to reduce wait times for the
emergency room, among many other impactful accomplishments.
Tony received his undergraduate degree and MBA from Fontbonne University in St. Louis, MO, with his career
starting in the manufacturing sector. After the 2008 recession, Tony switched his focus to marketing. He ended
up taking on a marketing director role at Northeast Regional Medical Center, before quickly climbing the ranks
to Director of Operations to Assistant CEO to eventually, CEO himself.
Tony also has an acute business acumen, having served as chairman and president on multiple economic
development boards, and will apply this expertise while leading Ferrell Hospital. As a father of three and in the
process of adopting a 4th child, Keene is a family man who is looking forward to putting his roots down in
Eldorado — just a few hours away from where he grew up in Jerseyville, IL.
"After an extensive search for a new CEO, it was evident Tony Keene is the perfect person to help take Ferrell
Hospital to the next level when it comes to quality of patient care," said Gene Morris, chairman of the board.
"He is very level-headed, operations driven and dedicated to growing our services. We are beyond enthusiastic
to have Tony join our team."