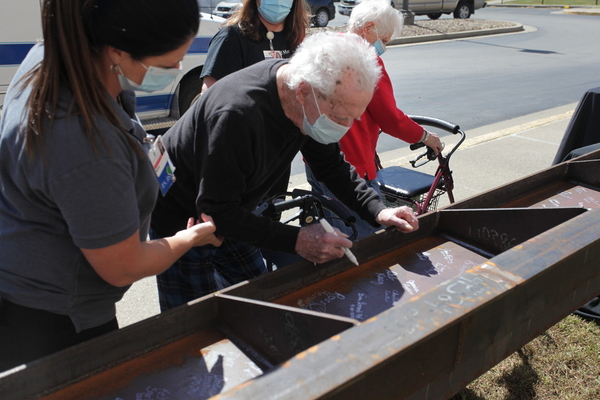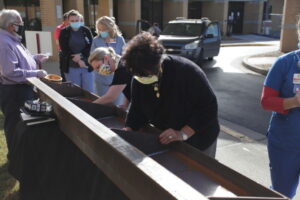 Fairfield Memorial Hospital hosted a Topping Out Celebration for its Expansion Project on September 30th. As part of this celebration, FMHEmployees, Medical Staff and Board of Directors were able to stop byand sign the last steel beam before it was installed on our expansion project.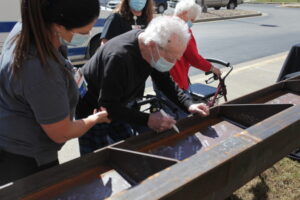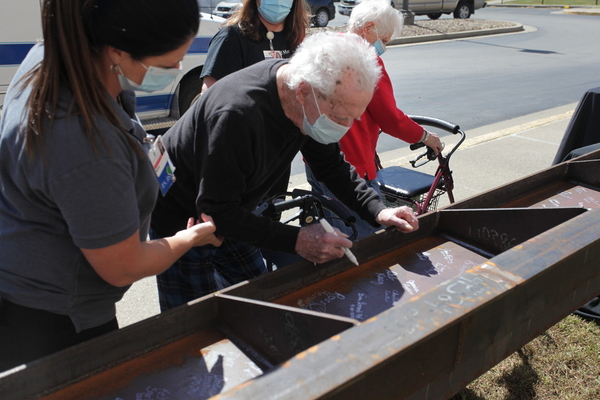 As part of the Topping Out Celebration, FMH Plant Operations staff were a part of moving the beam over to the construction site for installation. Before raising the flag the construction crew attached an American Flag, which could be seen waving as it was raised to the top of the structure on the beam signed by our staff. Skilled Care Unitresidents were able to join in on the historical event and came out to sign the beam and watch as it was raised to the top of the expansion. The signatures on the beam can currently be seen from the main parking lot of the hospital as work continues on this project.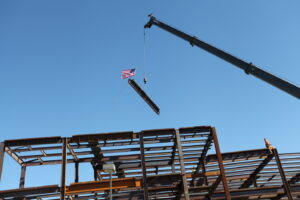 "It was such a humbling and exciting moment to see the amazing turn out from our staff and residents as they came out to make their mark on the last steel beam. I have looked forward to this day for so long and to see the American Flag wave as that last beam was raised was such an incredible feeling.  We have accomplished so much here at Fairfield Memorial Hospital and this is a moment I will never forget.  I am thankful and blessed to be a part of this amazing hospital and serve this wonderful community." stated FMH CEO Katherine Bunting-Williams.