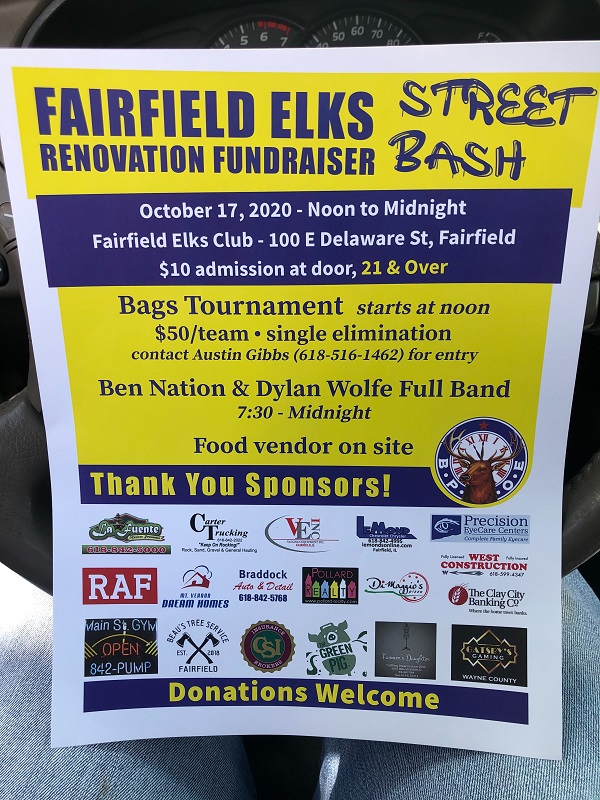 Fairfield Elks will be holding a "Street Bash" Renovation Fundraiser, this Saturday, October 17th, from Noon to Midnight, at the Fairfield Elks Club, 100 East Delaware Street in Fairfield. Admission is $10 at the door for those 21 and over.
A Bags Tournament will start at noon. The cost to enter is $50 per team, single elimination. To enter, or for more information, contact Austin Gibbs at 618-516-1462.
Ben Nation & Dylan Wolfe Full Band will play from 7:30 – Midnight.
There will be a food vendor on site.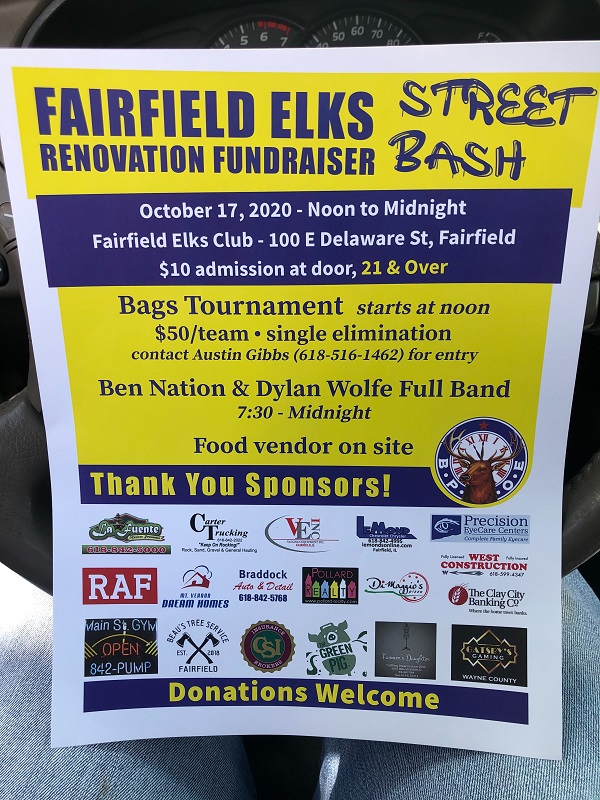 Donations are welcome.