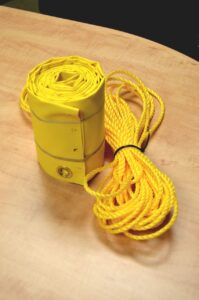 Elastec is excited to announce Bottle Boom in the fight against trash and debris. Bottle Boom is a vinyl sleeve that can be filled with collected litter bottles to provide flotation. Once the boom is full, it can be deployed in a small ditch or waterway to collect floating trash and debris. Roadside litter accumulates over winter, then during heavy rains in the Spring, can be washed into ditches, rivers and eventually the ocean.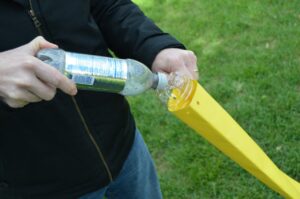 "Trash along the side of roads during a flush event is significant because that trash finds its way to the nearest body of water and contributes to our plastic pollution issues." Says Elastec VP of Sales, North America, Shon Mosier.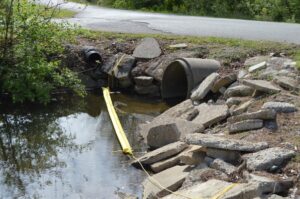 Flush events happen any time a large rainfall happens in a short period of time. This rushing water picks up debris from roadways and into nearby ditches. Deploying Bottle Boom is a cheap solution the public can utilize to contain floating trash and debris and stop it from travelling further. "If we are able to contain this debris
early, then it doesn't become a bigger problem downstream" says Mosier.
Of course, the best and easiest solution is, simply, to not litter. But not all roadside debris comes from litterbugs.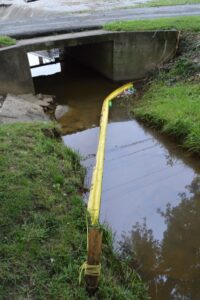 Trash can be blown out of cars, truck beds, trash collection trucks or even stationary trash cans. Once it hits the ground, it has started its journey to the ocean, unless we stop it.
To learn more about Bottle Boom or other ways you can help in the fight against trash and debris, visit: www.waystofightplasticpollution.com (Ways To Fight Plastic Pollution)