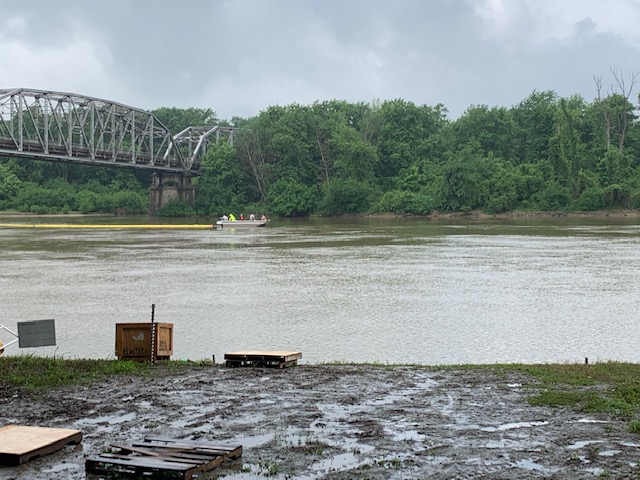 Story courtesy of Blake Seely for TOC-Carmi News (WROY/WRUL)
Carmi's very own Elastec held their annual Inland Oil Spill Workshop this Wednesday at New Harmony along the Wabash River.  This workshop brings in attendance from people all across the world as well as people from many different industries including international company as well.  Elastec's Bryan Cook explains
The workshops have been open to the public since 2013 however last year's was cancelled due to the pandemic.  Cook said he is excited to have the event back up and running for the first time since 2019.
The workshop is meant to prepare workers across all industries to be ready for when an oil spill may strike and to know how to properly use the elastec equipment.
You can learn more about Elastec equipment on their website at www.Elastec.com or follow them on Facebook.