As of 4:00PM today, Wednesday, May 6, 2020, Egyptian Health Department has not been notified of any new cases of COVID-19 in our tri-county area of Saline, Gallatin and White Counties. There have been 5 confirmed COVID-19 cases in Saline County, 2 in Gallatin County and 2 in White County.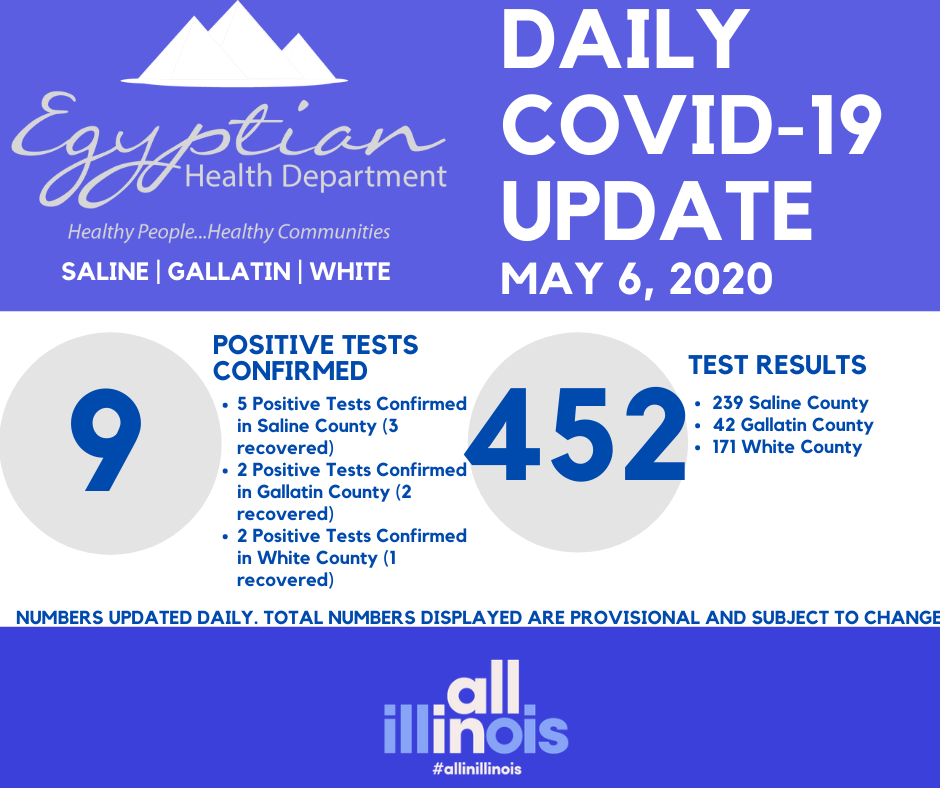 In the IDPH Daily Briefing, Dr. Ngozi Ezike  announced that Illinois has 2,270 new confirmed cases and 136 deaths. Bringing the total to 68,232 confirmed cases and 2,974 deaths in Illinois.
Governor Pritzker announced the plan for "Restore Illinois," a regional five-phased in approach for safely reopening the state of Illinois. For more information on this phased in approach, please visit: coronavirus.illinois.gov
Please continue to stay home. Wash your hands frequently. Wear a face covering if you have to go out. Clean and disinfect frequently touched surfaces. Remain 6 feet apart from others.