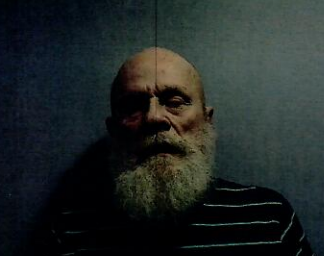 On Friday, September 30th just before 10:30 PM, Officer Lucas of the White County Sheriff's Department drove to 1109 Superior Avenue in Crossville to serve an Edwards County Warrant on 62 year old Alfred Duvall for Unlawful Failure to Register as a Sex Offender.
Due to reasons not stated in the report, Duvall ran from the rear of the house towards the rear of 1107 Superior Avenue.  Lucas told Duvall to stop, but he continued to run out of sight behind a building. The Officer then ran to the rear of the building and found Duvall, who had fallen behind the building, and was complaining that his leg hurt.  Lucas let him catch his breath and helped him up.  Duvall was then placed under arrest.  Sergeant Moore and Officer Malone arrived on the scene to assist.
Alfred Duvall was charged with Resisting a Police Officer.  Bond was set at $100 cash.  On Monday, Duvall bonded out to $3,000 from Edwards County on a Felony Arrest Warrant and $100 from White County, all in cash.