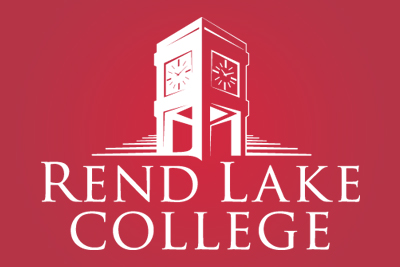 Local students and families have saved more than $17,000,000 by using Rend Lake College's dual credit program. Now in its 20th year at RLC, more than 50,000 dual credit classes have been taken as the program continues to be an amazing opportunity to simultaneously earn credits for high school and college.
With each new year, high school students are thinking more and more about the future. They should be. According to the Bureau of Labor Statistics, those with a bachelor's degree typically earn 65 percent more per year than those with a high school diploma or its equivalent. Unemployment rates are also significantly lower as the jobless rate of college graduates is about half the rate of individuals who only finished high school.
Right now, high school sophomores and juniors in the RLC District are preparing and adjusting their fall class schedules. They may want to consider asking their counselors about dual credit at RLC. Registering for the right classes now can save thousands in college tuition down the road. There are also dual enrollment opportunities — different from dual credit, but still an avenue to saving time and money. High school juniors and seniors, as well as home-schooled students, can receive a 50 percent tuition discount for up to eight credit hours each semester. Combine dual credit and dual enrollment with RLC's new 
microscholarship program
 and the savings really add up.
Dual Credit in 2020
In FY2020, local high school students earned more than 7,800 credit hours and saved $1.2 million through dual credit at RLC. The total number of dual credit students included 2,602 participants across 18 school districts and programs. FY20 participating schools, along with the savings students realized, included:
Mt. Vernon ($227,205)
Pinckneyville ($146,190)
Benton ($132,880)
Webber ($48,400)
Christopher ($42,240)
Wayne City ($37,290)
Waltonville ($34,540)
Thompsonville ($35,200)
Woodlawn ($27,610)
Zeigler-Royalton ($26,840)
Hamilton County ($23,540)
Sesser-Valier ($7,590)
Additionally, the Franklin County EDGE (23), and Jefferson County (29) and Perry County (14) CEO programs had 66 students enrolled.
Another part of the savings over the 20 years since the dual credit program started is in textbooks. Local students and families have saved millions in textbook costs. The first year marked $4,497 in textbook savings. In 2020, that amount grew to $344,386.
Dual Credit allows students to earn college credit at the same time they are completing high school course requirements. Taking advantage of this opportunity means earning college transfer and career courses, which can be applied to degree programs and certifications at RLC. Once students successfully complete dual credit courses, they will receive grades and credit hours from their high school and the college. High school juniors and seniors have the ability to take advantage of dual credit. Students have to meet certain requirements and prerequisites before enrolling in courses and are subject to permission from their local high school.
For more information about dual credit at RLC, visit 
rlc.edu/dualcredit
. Interested students should consult with their high school guidance counselors to find out how they can enroll in dual credit classes.