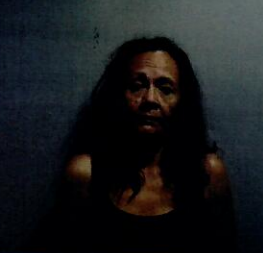 A Carmi woman has bonded out of the White County Jail following her arrest during a traffic stop on Sunday. At just a little after midnight Deputy Michael Brown was on patrol in Grayville when he observed a silver 1999 Chevrolet traveling on S Court Street and requested a registration check from dispatch who said registration was expired. Brown initiated a traffic stop and made contact with the driver, 48 year old Sandee Brown of Church Street and asked for license and insurance. Brown told the deputy that the truck belongs to her fiance and that she did not have any paperwork with her. She also advised the deputy that she didn't have proof of insurance. When Deputy Brown ran Brown's information through dispatch he was advised that her driver's license were revoked. The Deputy explained to Brown that driving on a revoked license is a Class A Misdemeanor.
Brown was taken into custody for Operating a Vehicle with Expired Registration, Operating an Uninsured Vehicle and Driving While License Revoked.
Brown paid $250 bond and was released late Sunday evening.