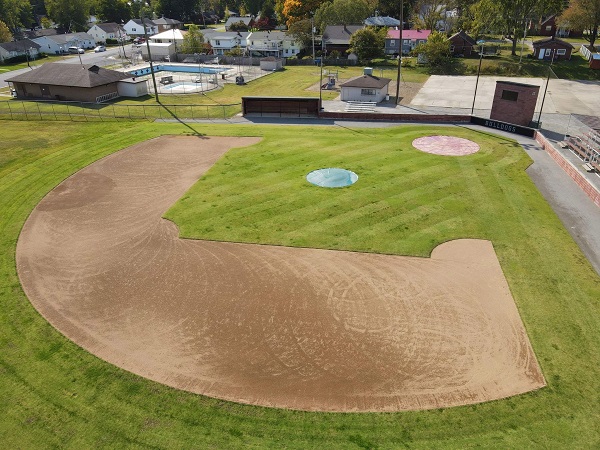 The Carmi White County baseball team pounded out 15 hits and scored 18 runs to top the Mt. Vernon, Indiana Wildcats by 11 Friday afternoon.  Coach Justin Simmons' Bulldogs allowed Mt. Vernon to stay close through 4 innings before scoring 8 in the 5th to distance themselves and run away with the victory.  Junior Brodie Atteberry got the start and threw 4 and a third innings striking out 2 and walking 6.  Seniors Devin Rankin and Jacob Lamont closed out the game.  Junior Cal York led the offense again going 4 for 6 and driving in 3.  Lamont and Rankin helped their cause with 2 RBI's each.
Saturday morning, the Lady Bulldogs softball team headed down to Trico falling 11 – 6.  The game was tied after 4, but the Lady Pioneers tacked on a run in the 5th and gave themselves some insurance with 4 more in the 6th.  Freshman Audrey Upton pitched a complete game for the Lady Bulldogs, striking out 5 and walking 2.  Only 3 of Trico's runs were earned.  The Lady Bulldogs committed 4 errors on the day.
On today's local sports calendar, Carmi Boys tennis hosts Mt. Carmel.  Girls track is at Sesser-Valier.  The Boys and Girls Baseball and Softball teams are in action against Fairfield this afternoon here, and the Bulldogs Wrestling team travels to Harrisburg.