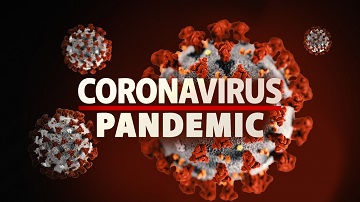 A new record high in CoViD-19 cases is the latest news out of the Egyptian Health Department.  A Saline County resident has passed away and a total of 94 new diagnoses were announced Tuesday afternoon including 46 from Saline County, 12 in Gallatin, and 36 new cases in White County.  That eclipses the high of 32 new cases White County saw back in December on two dates.  The only single day which there were more new cases was about a week ago on August 16th when 41 new cases were reported.
Hamilton County added 12 new cases yesterday including 3 in their teens.
Posey County officials say there have been 253 new positives there this month.
Schools have been hit hard as they try to get back to in class education.  Edwards County officials met in an emergency session earlier this week after 20 students had tested positive and 194 were stuck in quarantine due to close contact.  School was closed yesterday and today.  Tomorrow, students will have remote learning as well as Friday.
Additionally, all sporting events have been cancelled including Edwards County's first football game which was supposed to happen this Friday.
Johnston City is in the same boat.