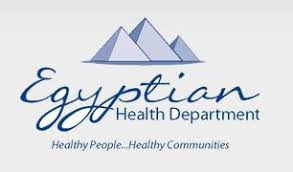 Twenty one new cases of CoViD-19…those, the latest numbers from the Egyptian Health Department for White County.  The report came out Friday and included 3 children under the age of 10 plus 9 teenagers.  Gallatin County added 8 new cases on Friday afternoon and Saline County saw a huge jump with 49 new reported cases.  To date, White County has now had a total of 2,321 lab confirmed positives, around 17% of the county's total population though we don't know how many of those cases include people who may have had the virus a second or multiple times.
The state of Illinois reported more than 25,000 new confirmed and probable cases over the last week; that number includes 174 deaths attributed to the disease since August 20th.  State officials say nearly 78% of adults have received at least one vaccine and 61% are fully vaccinated.  Just 33.47% of White County is fully vaccinated including just under 20% of the age 12-17 crowd; Hamilton County reports just 26.67% of the population as inoculated; just over 35% of folks in Gallatin County are protected; 30% of Wayne County and 28% of Edwards County is immunized.
We'll get weekend numbers later today from Egyptian Health officials.