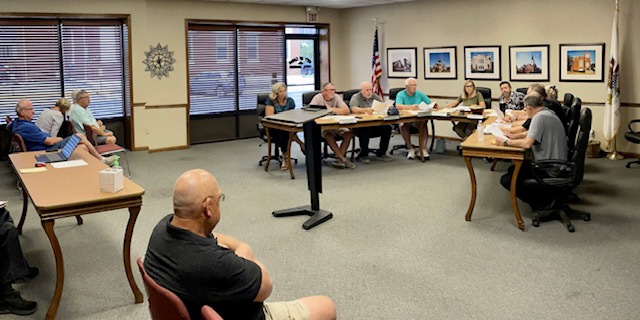 Joseph and Marilyn Chapman, a Chicago couple have plans to move to Carmi.  If neighbors have their way, it won't happen as the Chapmans currently plan.  At a public hearing prior to the Carmi City Council meeting Tuesday evening, multiple folks in the neighborhood spoke out against a proposed mobile home permit.  The property in question is 205-207 Fifth Street.  Karen Little, who lives on Oak Street, submitted a letter to council.  Bill and Ann Bailey, also fairly new to Carmi, would be the Chapmans next door neighbors.
"We are opposed to a trailer going in just simply because historically it does not help your property values.  And we're very interested in holding onto our property value there.  We have torn down an old garage and rebuilt a garage there to the tune of $70,000 and so you know, we just don't feel a mobile home is going to enhance the property values."
Bailey would go on to say other neighbors she's talked to aren't in favor of the mobile home either.  David Kemp, another neighbor and owner of the lots in question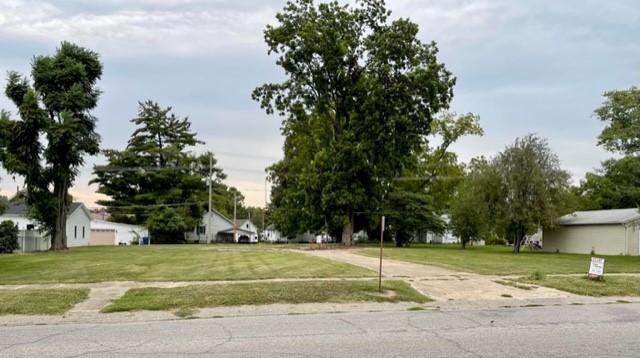 says multiple homes in the neighborhood should be torn down.
"Look at the house across the street, on the other corner from these people [the Baileys].  Look at the one two doors down from me.  Look at one block away north on Fifth Street.  Half of them houses should be torn down like I tore that one down."
Kemp says a lot of those problem properties should go back on the landlords as they're rental houses.
Alderman Tracy Nelson offered a rebuttal.
"Was that house he [Kelp] tore down there when you [Baileys] bought your house?  Baileys:  yes

So with that in mind, you probably didn't pay near as much for your house as you would have had that house been gone.  Correct?

Baileys:  It's possible."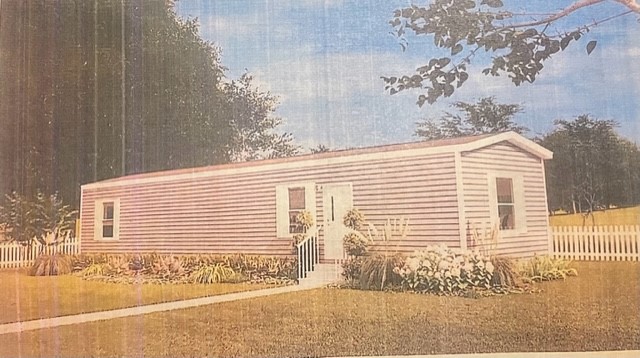 The mobile home in question is a 2023 14 x 50 single wide.  The Chapmans, not present to defend themselves, submitted with their permit details on the home to include concrete piers and a block foundation.  They submitted a photo and have already put down $7,500 in earnest money.
Once the meeting got underway, alderman Steve Winkleman offered some clarification on the reasoning behind the permitting process for mobile homes.
"Back years ago when we passed this ordinance about the trailers, the reason we did that was because people were moving in all kinds of trailers.  I mean they'd take a little old 10" wide trailer that was a pile of junk or a camper and stick it on a lot anywhere.  So we passed this ordinance to stop that.  This is brand new.  It's not like they're pulling in a pile of junk."
Ultimately, council voted unanimously to table the approval/denial of the permit until the September 19th meeting.
In other news Tuesday, city council signed off on the Carmi PD providing a second School Resource Officer for the current year.  The total cost of the program is expected to be just over $92,500.  Carmi-White County Unit 5 School District is expected to pick up the tab on $80,056.80 of that investment.
Additionally, council signed off on four pay requests and a change order.  The pay requests will go to Sierra Bravo Contractors, Brown and Roberts Engineering, and Wiggs Excavating totaling just under $311,000.  Two of those pay requests will be funded by Motor Fuel Tax funds, another courtesy of a DCEO Grant, and another from an IEPA loan.
The council unloaded it's 1992 Ford F700 Bucket Truck after opening a solitary sealed bid.  It was from Adam Sexton who will purchase the vehicle for $4,100.
The meeting adjourned at 5:48pm with no closed session called for.