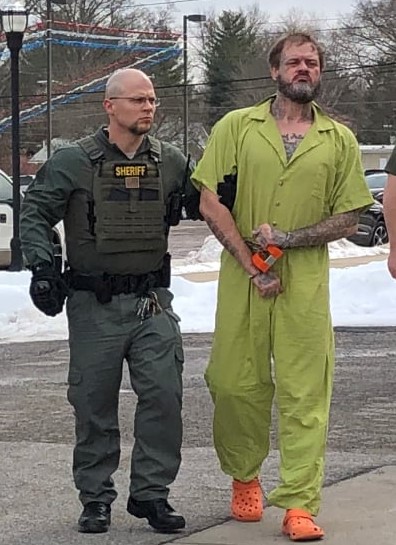 The man accused of shooting and killing a Wayne County, Illinois sheriff's deputy was caught trying to escape from jail early Sunday morning, according to authorities. Jefferson County Sheriff Jeff Bullard says convicted murderer Ray Tate, 40, of Hopkinsville, Kentucky, was stopped in his attempt to escape from the Jefferson County Law Enforcement Center. The sheriff's office says Tate discovered a way to get out of his cell due to a flaw in the original construction of the Justice Center.
During Tate's escape attempt, the sheriff says jail property was damaged at different locations,  though none of the damage rendered the jail unsuitable to continue housing detainees and inmates, with the exception of Tate's cell.
Charges for Tate in the escape attempt will be reviewed by the Jefferson County and Wayne County State's Attorney's after the investigation into the attempted escape is completed. Tate was being held in the Jefferson County Jail awaiting sentencing on April 22nd on the murder charge he pleaded guilty to earlier in connection with the death of Wayne County Sheriff's Deputy Sean Riley.
No other detainees were involved in the attempted escape, according to JCSO.