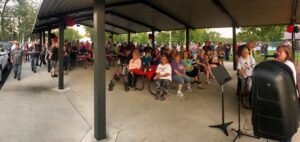 A couple hundred of his friends, family, co-workers, and volunteers who helped search all gathered Monday evening at Mahoney Park in Eldorado for a Candlelight Vigil in honor of Chase Edward Mitchell.  Our own Jc Tinsley was there for WROY/WRUL News.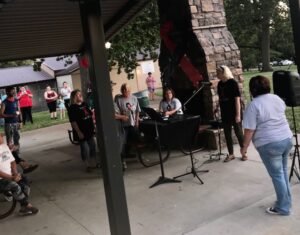 The Saline County man's body was found last week, we're told in or near Texas City, in what investigators are calling a homicide.  Three individuals have been arrested and charged with Class 3 Felonies for Concealment of a Homicidal Death.  Court records indicate Toria Emerson is due back in Saline County court for a preliminary hearing on July 7
th
.  Co-defendants Richard Emerson and Troy Gwaltney are due back on July 9
th
.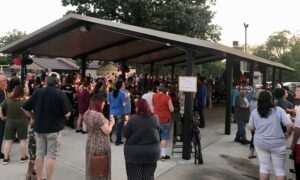 Monday night wasn't about the charged individuals and the grisly manner of their alleged crime however.  It was about celebrating the life of Mitchell, remembered for his "big, toothy grin" and " a willingness to give others the shirt off his back and his last $10 even if all you needed was $1."  Pastor Lisa Knight opened and closed the evening with prayer.  Mitchell's parents Wendy and Steve also addressed the crowd.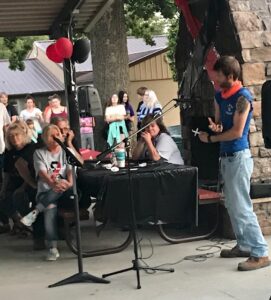 Wendy:  "I'd like to thank each and every one of you for making time to come out here for Chase because this means a lot."
Steve:  "This is a hard time on everybody here that knew Chase.  They knew how good of a guy he was.  And he would do anything for anybody.  It's a horrendous thing that happened and hopefully justice will prevail on this.  I just hope they get what they have coming to them."
Crowd:  "Justice for Chase!"
Volunteers also chimed in including Angie Salkowski who said she owed it to Mitchell to be there for him for as long as it takes to get justice.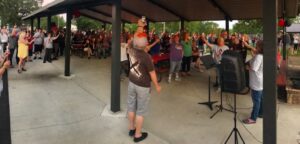 "When I had to get out here and find this kid, I was not stopping.  You can ask my husband, I would get up and I would get ready and come over here early…if I had to go trail hunting…whatever I had to do, I was helping to bring this kid home.  And I wasn't given up…and I'm still not giving up until these people are put away…if I gotta go and protest every single court date, that's what I'm gonna do."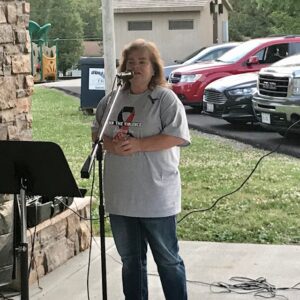 The 15 minutes of speeches gave way to candles being lit and a group singing of Amazing Grace before family members released balloons.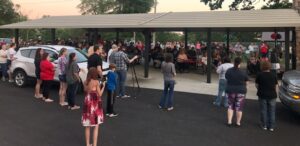 Many are still struggling to find a potential motive given Mitchell's nearly always jovial personality and generally looking for answers as the investigation continues.  State Police haven't yet released any new information or additional charges with regards to the killing of Mitchell as of Monday night.  Chase was a 32 year old man with a legal diagnosis of mild retardation & ADHD.  His family described him as having the mentality of a 16 year old.  WROY/WRUL will be visiting with a family spokesperson in the coming days in the hopes of discovering details on just how this could've happened.