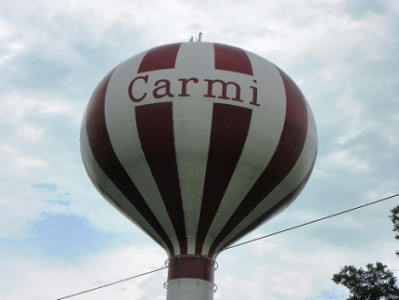 Chapman Named Carmi Trustee
The Carmi Township Board met in regular session Tuesday night and the main order of business naming a new trustee to fill a vacancy on the board.
Brad Chapman was nominated by Trustee Mike Baxley and Mitch Schoenheit  was nominated by Trustee Adam Winkleman.
Chapman received the highest number of votes and was sworn in and seated at the trustee table. He will serve through 2025, filling the vacancy created by the recent death of trustee Ron Lamp. Lamp died following a tractor/vehicle accident.
The board got the go-ahead on Jennifer Avenue after Road Commissioner Chris McEwing informed the board the necessary requirements to legally move ahead had been met.
Dave Whetstone, Carmi Township Cemetery Manager attended the meeting, informing the board Art Saunders has requested permission to do some needed maintenance on grave markers that have sunken, indicating he would do the work at his expense. The cemetery board has approved the request and a release of liability will be drawn up, giving Saunders the go-ahead. The board expressed their appreciation for "Mr. Saunders involvement in the cemetery preservation."
Whetstone also reported on other cemetery improvements that have been done by volunteers.
Prior to conducting the main business of the township, Township Supervisor Pam Deig asked for a moment of silence in honor of trustee Ron Lamp.