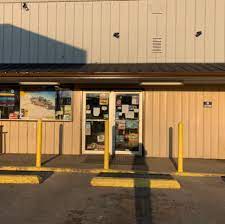 Pundrakes in Carmi has been an institution in Carmi since the 1980's and is a bit of an outlier in that it's not a chain or franchise.  Most convenience and gas stations we come across on a day to day basis are part of some conglomerate.  Named Member of the Month by the Carmi Chamber of Commerce, the business is minority owned.  Jasea Wall explains.
The benefits of being part of a larger organization are easy to take for granted from vendors to fuel distribution.  Wall says she relies on good relationships to help make sure they can stay competitive.
The business has seen it's share of detractors, most through no fault of the business owners or employees themselves.  It comes with the territory when law enforcement make arrests at a location fairly often or routinely.  Regardless, Pundrakes employees take pride in their work and the services they offer to the community.  They boast more than 40 years of experience between 3 employees at that store specifically.
The store is open Monday through Saturday 5am to midnight.  Among the benefits to business customers, Pundrakes offers businesses with company vehicles charge accounts with no interest monthly billing.  The store cleans up in the gaming arena and Wall says she guarantees they have the best coffee in town.  If you get a chance, find Pundrakes on facebook as well.  The business currently has around 800 "likes" and Wall is providing an incentive for folks once they reach that 1,000 like plateau.