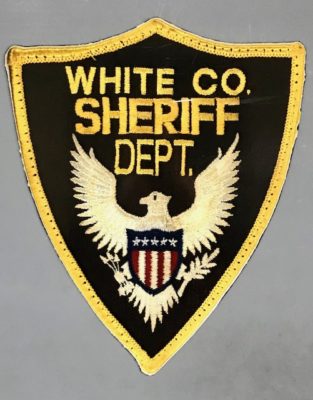 Sheriff's Reports
The theft of catalytic converters seems to top the list of most items stolen around the country recently…and White County is no exception.
Monday, Amanda M. Trusty of 705 Walnut Street, Grayville, reported to the White County Sheriff's office that someone had stolen the catalytic converter from her 2005 Chevrolet Trailblazer. According to the report, the theft occurred sometime within the past two weeks. The vehicle had been parked at a neighbor's house, near the Walnut and Water Street intersection, where the converter was taken.
Wednesday morning, the sheriff's department took a desk report of criminal trespass to property.
Don Ridenour, of Don's Bumper to Bumper, reported someone climbed a fence which was locked and removed license plates from a 2002 Oldsmobile. Ridenour filed the report just before 10 Wednesday morning, indicating the incident occurred sometime over night.
William Clark, of 815 North Fourth Street, Carmi, reported a scam to the sheriff's office. Clark indicated he received a letter stating he had won over two million dollars from the Publisher's Clearing House….But, the letter indicated he needed to contact his claim agent. Clark explained that when he called the number, they already had his bank information.
Clark, according to the incident report, notified his bank, indicating he had not lost any money, but did close the old account and opened a new one.
That incident remains under investigation.