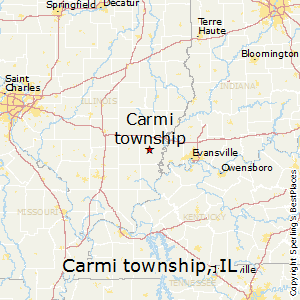 Story courtesy of Jc Tinsley for WROY/WRUL News, a division of TOC Media
Not even government vehicles are safe from catalytic converter theft.  The Carmi Township meeting Tuesday evening revealed that an insurance claim had to be filed after someone stole the catalytic converter off one of the township's work trucks.
Also at the Carmi Township meeting, Supervisor Pam Deig reports Carmi Township currently is sitting on assets totaling more than $2.2 million dollars.
Road Commissioner Chris McEwing says he's had crews partnering with Wayne White to clear trees including along 700 E (known as Brownsville Road), 1300 N, 900 E (known locally as S&E or Dream Shop road), 1200 N, the Baptist Children's Home road, 800 E (known as Overhead Bridge Road), and 1225 N.  McEwing also reports a culvert had to be replaced on County Road 1000 E.  Additionally, McEwing says he's leaning towards utilizing sand instead of road salt moving forward as it doesn't rust vehicles and he says it works nearly as well.
From Township Assessor Amy Edwards, the city is almost certainly going to be forced to deal with a couple of "yard barns" that have been parked on the street on Greenbriar.  Edwards says the portable structures have been placed in such a location that should a resident of a home that's nearby need emergency care, personnel wouldn't be able to get close enough to the home.  To further complicate the matter, that individual is unable to leave her home according to Edwards.  Attorney Greg Stewart, who serves as legal counsel for both the Township and the City, was given photos and briefed on the matter.
Finally, Supervisor Deig says Harms Heating & Air finished installing a new high efficiency Central Air/Heat system after the 30 year old unit went down recently.  The Township board signed off on the $6,877 bill.
The Fall Cemetery meeting will be held at 8am this Thursday from the Township building.  Mack Knight of WROY/WRUL News will have that gathering covered.