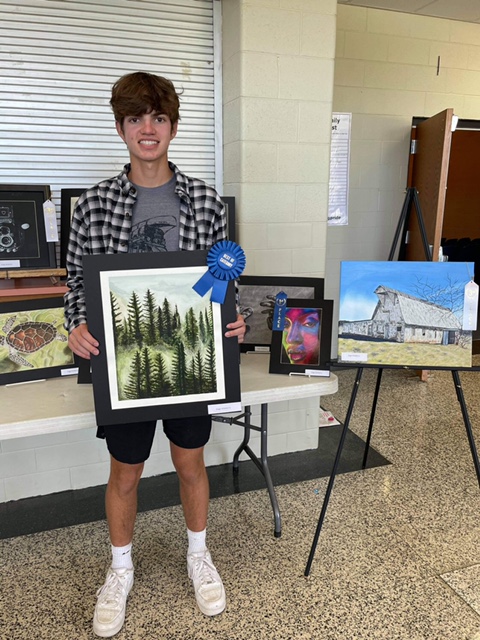 A Carmi White County student has won the annual Congressional Art Competition.  Gage Atteberry's piece entitled, "The Weight of Faith" depicts Atteberry's grandmother's hands held together in prayer.  In her hands, Atteberry included a rosary he says she used every night.  Congresswoman Mary Miller announced the win calling Atteberry's work magnificent and extraordinarily detailed.  She'd go on to say the story and inspiration behind his work made it that much more spectacular.  "The Weight of Faith" is a mixed medium piece utilizing both colored pencil and charcoal.  Atteberry will be honored at a reception in Washington in October and his piece will be exhibited in the Capitol for the following 6 months.
The Carmi-White County High School student competed against 17 other pieces of artwork with the judges being Eastern Illinois University art students, teachers, and alumni.  The annual Congressional Art Competition celebrates the artistic achievements of the nation's high school students.  Since it's inception in 1982, more than 670,000 students have participated.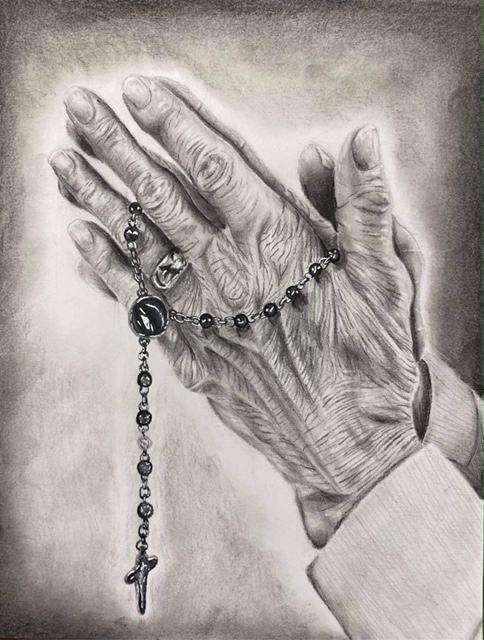 Special thanks to Gage's art teacher, Mrs. Hillary Gee for the high quality photos.