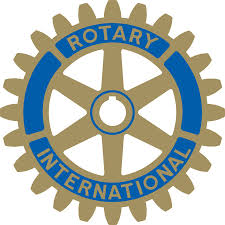 The Carmi Rotary Club
At Thursday's meeting of the Carmi Rotary club, the scheduled speaker was not able to attend, so next
week's speaker, Melissa Questell gave the club a sneak peek of her talk.
Melissa let the Rotarians know that the Compassion Center board was in the process of finalizing plans
for the center to make a big move. Sometime over the next few months, the Center will move from its
home on Robinson street to 7th street, in the former home of the print shop. (now located on main
street).
Melissa will give more details next week.
Cindy Conley gave a quick update on Carmi's Zip Code day, which was held on Monday, June 28th
.
(6/28/21). She noted that due the excessive heat that day, attendance was a little lighter than expected,
but overall the day was a success.
Randy Adams won the 50/50 drawing (Ending an 18-year dry spell), and managed to claim the day's cash
prize. Don Drone was named as the day's phantom.
The Carmi Rotary Club meets every Thursday at noon at the First United Methodist Church on Main
Street in Carmi. Anyone wishing to learn more about this civic organization is welcome to attend a
meeting or speak with any Carmi Rotarian.