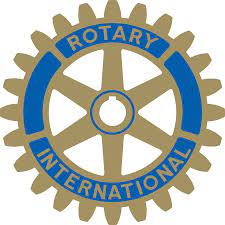 With no formal speaker at Thursday's meeting of the Carmi Rotary club, the Rotarians discussed several upcoming events and got an update on a pesky raccoon problem from Dale Peters.
The first item of business was a sad one, as the club discussed the upcoming memorial service for long time Rotarian Lyn Stephens. Lyn passed away earlier this year but the memorial was held off until June 29th, which was her birthday. The service will be at the Crossville United Methodist Church, with visitation from 9:30 until 11:00, with services following immediately.
The club will not be meeting at the usual time and place next week, as they will be holding their yearly "end of year" picnic on Thursday. The Rotarians will be meeting at Burrell Woods at six that evening to celebrate the end of one year and the kick-off of the new Rotary year.
Lastly, plans were finalized for the annual trip to the Evansville Otters. This year's outing will be on Thursday, July 7th.
One big change to the Rotary calendar was approved. This year's Fall Trivia will be held a little earlier than usual, with this year's event taking place on Saturday, October 22nd. The trivia nights usually coincide with the time changes, but this year, due to a conflict, will be moved up by a couple of weeks. Much more info will be coming out over the next few months, but it is not too early to start planning to be at the American Legion on Saturday, October 22nd for a fun night of trivia!
Cindy Conley won the day's 50/50 drawing but did not claim the growing cash prize. Randy Adams was named as the day's phantom.
The Carmi Rotary club meets every Thursday at noon at the First United Methodist Church on Main Street in Carmi. Anyone wishing to learn more about this civic organization is welcome to attend a meeting or speak with any Carmi Rotarian.