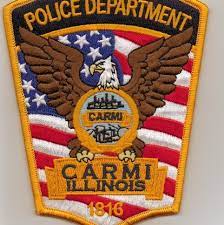 Two were booked into the White County Jail on Friday.
At around 3:20 p.m. an Officer with the Carmi Police Department stopped 33 year old Colton Shelow near Elm and 4th Street while on his moped. Shelow was arrested for Driving While License Suspended and Operation of an Uninsured Motor Vehicle. Shelow paid $250 bond and was released.
A few hours later 25 year old Trae Smith of Fairfield turned himself in on a White County Failure to Appear Warrant for Driving While Under the Influence. He paid $500 bond plus $75 in fees and was released. Smith is scheduled to appear in court on November 29th at 9:00 a.m.
A Carmi woman was taken into custody on a White County Warrant over the weekend for Harassment through Electronic Communications. On Saturday November 5th, the Carmi Police Department served a White County Warrant on 31 year old Emily Madden at the White County Sheriff's Department. Madden was aware of the warrant and arrived at the WCSO with the bond for the warrant. Madden was booked in the White County Jail and provided with a copy of the warrant. She later posted $100 and a $20.00 booking fee and was released. Madden is scheduled to appear in White County Court on December 6th at 9:00 a.m.