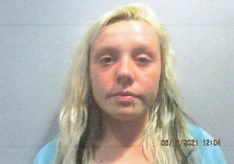 Carmi Police made a warrant arrest early this morning.  20 year old Dezra Oguinn of Fifth Street faced a charge of Disorderly Conduct in January of this year.  She posted bond and was released and then never showed up for court according to online records.  A judgment was issued and a warrant on June 7th.  Officers picked Oguinn up just before 3am at her 603 Fifth Street residence.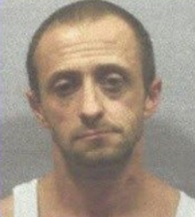 White County Sheriff's authorities didn't have to travel far to make a warrant arrest Thursday afternoon.  An officer spotted 37 year old Joshua Campbell of Carmi walking to his car in the courthouse parking lot.  The officer pulled into the parking lot to meet Campbell, placed him under arrest and walked him over to the jail where bond was set at $2,500.  The warrant is related to a charge of Aggravated Battery.  Campbell was arrested back in 2015 as part of an "Operation Whiteout" drug round up and subsequently sentenced to a decade in prison.
In an incident report from Tuesday just released today by the Sheriff's Department, a Crossville woman says someone had been stealing mail out of her niece's house's mailbox.  The home is owned by Tim and Karen Schmittler according to the report.  Tammy Reese, who called law enforcement, says it was her grandkids who saw individuals stealing the mail.  The two kids then apparently followed the suspects to the old Crossville school where they found the three individuals opening that mail.  A gift card and tax papers were what the kids found that had been opened.
A Crossville man tells Sheriff's Deputies someone broke into his home while he was behind bars.  36 year old Shaun Carl of Allen Street says when he was arrested in late April, someone broke the front door and all the windows of the home and also took several items.  Carl says he had asked Tammy Peterson to board up the windows, but they were broken again.  Additionally, Carl says a witness saw someone enter the house during one of the break ins.  Among the items taken included 3 TV's, a gaming system and games, multiple amplifiers, a DVR for a Cobra security camera, dehumidifier, portable heater and an A/C unit.