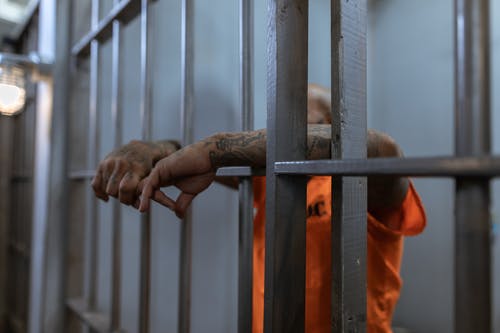 Carmi Man Arrested on Multiple Charges
A Carmi man kept city police busy for a little while Wednesday as authorities arrested him in the morning and then filed additional charges Wednesday afternoon.
47 year old Dale McLain, whose address was listed as 508 Sycamore Street, was arrested and charged with criminal damage to property, home invasion and violating an order of protection. That followed a report of McLain kicking in the bottom half of a front door at a Slocumb Street residence. McLain allegedly entered the residence, where the two occupants had an order of protection against McLain.
Then, according to the incident report, McLain fled on a bicycle. He was apprehended a short time later on Sixth Street and placed under arrest.
Later in the day, officers responded to 510 Sycamore Street after receiving a report of several items left in the currently unoccupied residence. The items were identified  by McLain's relatives as their property taken by McLain. At that time, McLain was additionally charged with criminal trespass.
Another report of McLain kicking in a relative's door earlier Wednesday was made, however as of early Thursday morning, no formal complaint had been made on that incident.
McLain remained in custody Thursday morning, awaiting the setting of bail.