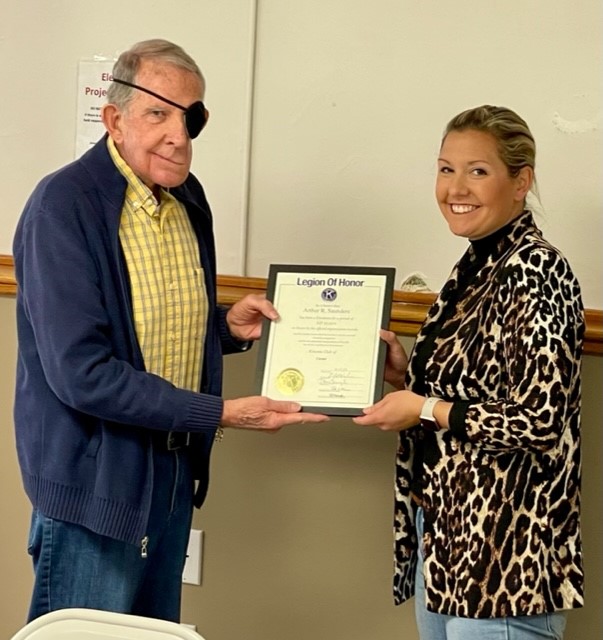 The success of Kiwanis Clubs throughout the world relies on strong and active service from members.  The Carmi Kiwanis Club is the city's largest civic organization made up of around 70 members in good standing, many of whom are long time associates.  Thursday, members came together to award and appreciate six who reached milestones.  The six members account for more than 240 years of service alone.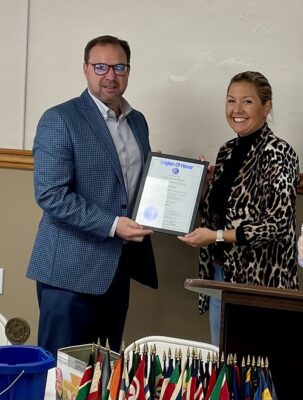 Lance Barbre was recognized for 25 years of membership, joining in 1997.  Barbre says he graduated on a Sunday, started work on Monday, and attended his first Carmi Kiwanis meeting that Thursday.
Greg Stewart celebrates 35 years in the club.  He joined in 1987 and has been a mainstay on the club's board of directors advising with legal counsel throughout his tenure.  He was unable to attend due to a recent surgery.
Mark Stanley was honored for his 40 years in Kiwanis.  He's part of a unique club within the club as one of only eight sets of father/son duos that have served Carmi Kiwanis as president.  His father, David Stanley served as president of Carmi Kiwanis in 1961.  Mark, after joining in 1982, would serve as president in 1988 and was followed by his brother John in 1994 as the top office holder.
Mike Drone, like Stewart, also assists the club with legal advice and was honored for his 45 years of club membership.  He's joined in 45 years of service by Phil Stocke.
Art Saunders, described by Dr. Frank Barbre in his remarks as "an innovator", was honored for his now 50 years of service to the club.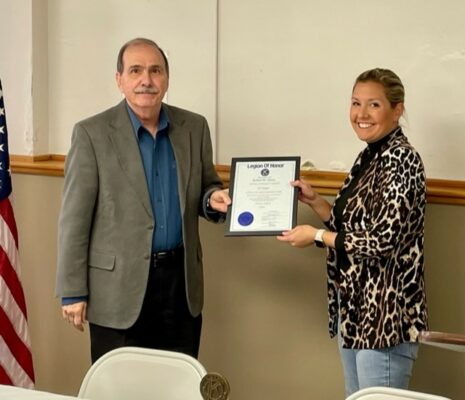 Saunders was instrumental in changing the way money was raised for the annual Corn Day celebration.  Originally, club members were tasked individually with going out and raising funds, sometimes $5, $10, or $15 at a time.  Barbre says it was Saunders who suggested the club should seek out sponsorships for Corn Days which paved the way for the club to raise additional funds and put on bigger and better festivals.  Saunders is the elder of another one of those father/son president duos.  Art was president in 1978; his son Alan would later serve as president.  Saunders, an educator, also served as the Key Club advisor for about two decades.  He says being in Kiwanis has afforded him "an opportunity to meet some great people in this community."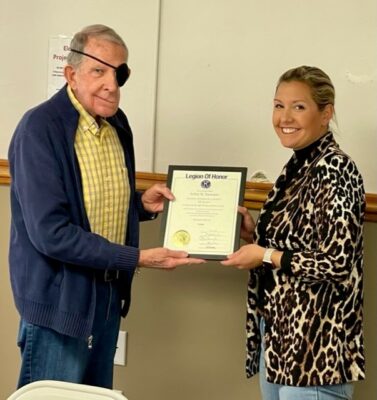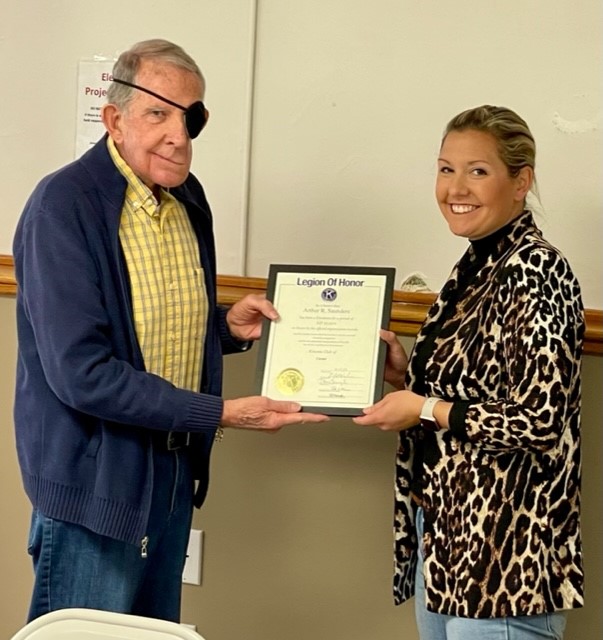 Coming up on January 5th, the next meeting for Carmi Kiwanis, the club will welcome a program featuring representatives of Higginson Farms and La D Da Boutique.