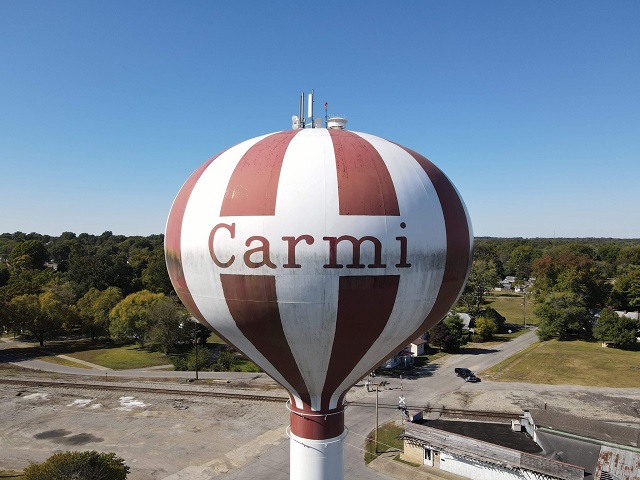 At least one major change emerged from Monday night's Carmi City of Council closed session.  Carmi will in the spring elect a mayor that will be full time instead of part time.  Along with that, the pay will double from $23,000 to $46,000 annually.  During the 40 minute closed session, council also took the opportunity to discuss and subsequently approve raises for alderman positions as well as the city clerk position.  City Clerk (the office currently held by Cynthia Attebury, who doesn't vote on council actions and is running unopposed as of now in the spring municipal election) will go from a salary of $35,000 to $35,700, or 2%.  Alderman will go from $360 per month for their services to $400 per month, which amounts to a more than 11% raise.  Alderman Jeremy Courson was absent from the meeting due to being under the weather as reported by Mayor Pollard.  The remainder of the the council all voted unanimously to enact the pay raises.
In regular session, the council also voted to hand out money in the form of Christmas bonuses.  The city's 35 full time employees will receive $60 each plus $5 per year of tenure.  Carmi's part time staff members will each get a flat $60, as will firefighters, and EMA members.  The Light and Water department employs 35 full timers and a solitary part timers for a total expenditure of $3,880.  The city's 27 full timers, 2 part timers, and 25 EMA/Fire workers combine for a total of $4,785 in Christmas bonuses.
Also during regular session, council approved a solitary bid of $600 and for it, Jr. Hodgson will get a city owned 2001 Dodge Ram 1500 pickup.
Carmi held it's first November meeting on Monday instead of it's normal Tuesday due to Election Day.  The council will next gather on November 17th and is expected to take up consideration on changes to the city animal ordinance.