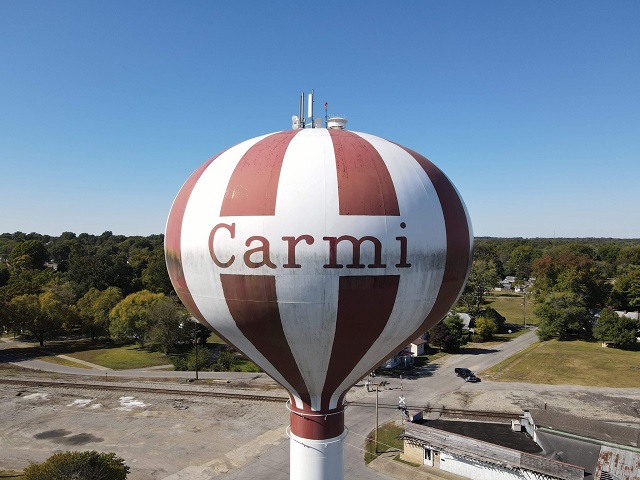 Story courtesy of Jc Tinsley
The Carmi City Council, once again hampered by CoViD restrictions, stumbled through the technical difficulties that accompany being forced to hold gatherings by phone.  Mayor Jeff Pollard says he's hoping in January the aldermen and women will once again be able to hold assemblies in council chambers.  Given the inability to hold quality audio, council members still echoed, literally through a handful of business items.  Among them, approval of the Carmi Library budget and reappointment of Brent Hammel to the Police Commission Board for a term beginning January 1st through 2023.
Mayor Pollard used his portion of the meeting to announce new appointments for commissions for the city departments.  Heading up the Airport and Buildings Commission will be Tracy Nelson and Jim Totten.  Finance and Budgets will be chaired by Sheila Jo Headlee and Steve Winkleman.  Fire Department and EMA will be Jeremy Courson and Headlee.  The Library Commission will continue to be represented by Winkleman.  Light and Water Administration will have Doug Hays and Headlee at the helm.  Doug Hays and Mark Blake will chair the commission for Police and Animal Control.  Swimming Pool, Cemeteries and Parks will be headed up by Steve Winkleman and Mike Knight.  Streets and Alleys/City Garage will be looked over by Jeremy Courson and Tracy Nelson.  Mark Blake and Jim Totten will oversee the Water and Sewer Commission.  The Welding Department will answer to Mark Blake.
The City Council's last meeting of 2020 was adjourned in just 11 minutes.