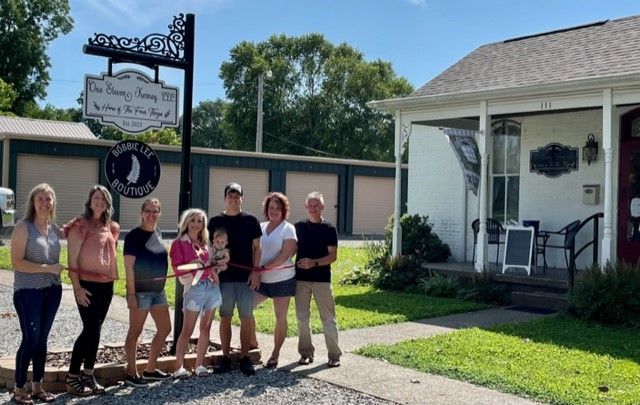 Whether she's wrangling a 6-month-old or outfitting friends from Benton to Effingham in the latest styles, Amber Healy is anything but bored.  The Springerton woman recently located her business, Bobbie Lee Boutique inside her parent's business at One Eleven Kerney in Carmi.  The Carmi Chamber of Commerce held an official Ribbon Cutting Wednesday morning on location and got a chance to learn more about Healy and her venture.  Having a brick and mortar site within her parent's business makes owning a business and managing a family slightly more doable, Healy says.
And what you'll find at Bobbie Lee Boutique…
Whether you get an opportunity to shop in store at 111 Kerney or would prefer to shop from the comfort of your pj's, Bobbie Lee Boutique has that covered.
The store is open currently on their summer hours schedule which includes Wednesday – Friday from 10am – 4pm and Saturdays 9am – noon.  Healy says those hours will expand this fall.