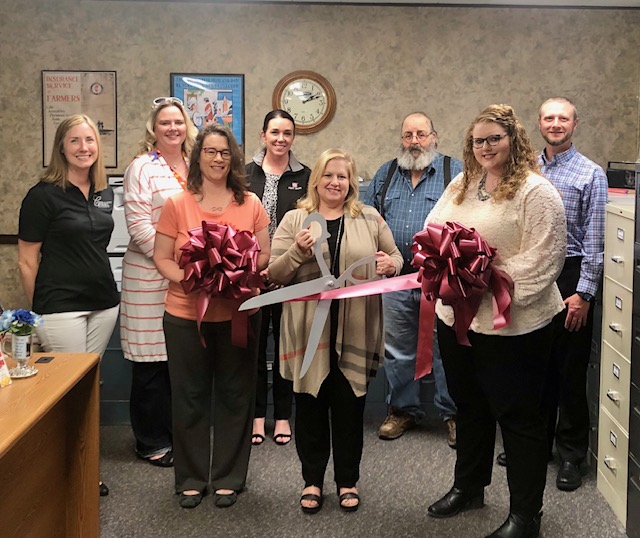 The Carmi Chamber of Commerce is growing and expanding it's reach beyond the city limits as evidenced by new membership.  A small contingent braved the rain Thursday afternoon traversing to Enfield to formally welcome Country Financial agent Trudee Wynn as a member of the organization.  Executive Director Kelly Northcott says it's just smart business for the Chamber to welcome members from beyond the boundaries of Carmi.
Wynn took over for Rick Basinger in May of 2020.  Basinger had been in the business for more than 4 decades.  Wynn says it's been a great transition and Basinger has been very helpful.
Mayor Tom Harbour says he appreciates Wynn's commitment to the community of Enfield.
Wynn is assisted in the office by Erica Healy and also Allison Michel.  Wynn says it's all about community with Country.
You can find Trudee Wynn on the web or call 618 – 963 – 2621.