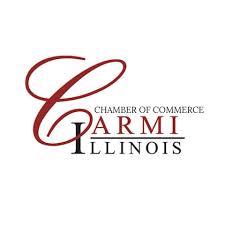 The revitalized Carmi Chamber of Commerce, thanks to fresh leadership from Executive Director Kelly Northcott continues to make strides in helping businesses and individuals in the community.  The group's latest endeavor is aimed at helping a 12th grader from Carmi White County through the organization's Scholarship program.  Applications are now available to all qualifying seniors which include home or church schooled kids within the school district.  The scholarship is for a one-time $500 disbursement.
Northcott says interested students should contact the guidance office and complete all necessary steps as outlined in the scholarship application.  Home or church schooled students can pick up an application packet from the Carmi Chamber of Commerce during regular business hours.  The packet can also be downloaded directly from http://www.cityofcarmi.org/the-chamber
The deadline to apply for the scholarship is March 26th.  The recipient will be announced in May during the CWCHS Awards Day ceremony which is traditionally broadcast on WROY 92.1 and AM 1460.