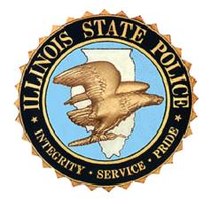 Illinois State Police Zone 8 Commander Ryan Shoemaker recently released the results of an Alcohol Countermeasure Enforcement (ACE) surveillance and two Carmi businesses were named in the results of the patrols.
Shoemaker said the surveillance was conducted at establishments in Clinton, Effingham, Fayette, Gallatin, Marion, Saline and White counties during June. The details were conducted to determine which businesses may be selling alcohol to minors (persons under 21).
Road Ranger in Grayville was also named as part of the sweep.
Silver Dollar Gaming at 117 East Main Street and and Rock Bottom Liquors at 119 West Main Street were the two Carmi businesses named in the surveillance.
Harrisburg businesses named in the sweep were Aldi, JD's Video Gaming and Liquors and Speakeasy liquors.
Casey's, and Roc One in Carrier Mills and Jac's Place in Equality were also named in the patrol.
The ultimate goals of the detail are to enforce underage drinking laws and save lives by preventing impaired driving crashes and fatalities.
A total of 113 locations were surveyed of which 22 were involved in the sale of alcoholic bevarges to a minor.
The public is reminded that all defendants are presumed innocent unless proven guilty in a court of law.
The ISP commends establishments and their employees which do not sell alcohol to minors.
The project is funded through the Illinois department of Transportation.