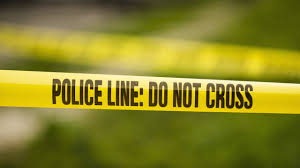 White County Sheriff's Reports
It was a busy weekend for the White County Sheriff's Department as officers dealt with burglary, criminal trespass to property, theft, criminal damage and fraud.
Monday, the sheriff's department responded to the residence of William Kyle Garrison of 211 East Locust Street, Norris City following a report of burglary.
Garrison reported someone broke into his apartment early Monday morning and took $200 in cash, several smartphones and medication.
That incident remains under investigation. This incident followed a report by Garrison on Thursday of an attempted break-in at his apartment.
Later Monday morning, sheriff's deputies responded to a report of criminal trespass. Edgar W. Irvin, of McLeansboro, an employee of Big Rivers Solar Company reported a black extended cab pickup truck driving across a field, north of 410 County Road 1200 North. That incident also remains under investigation.
Friday morning, Terry Rush, owner of Rush Appliances reported some property stolen out of a storage unit in Enfield.
Rush reported a cedar bedroom suite missing from the unit. He indicated he had stored it there at the beginning of the year. He indicated he had not been at the unit since then and checking it Friday noted the lock had been cut off the storage unit and the bedroom suite was missing.
Just before 8:30 Friday morning, deputies responded to a call about a stolen vehicle in a ditch. The vehicle had been reported stolen by Laura Middendorf of McLeansboro. The vehicle had damage to the front grill, headlights, bumper, hood and front fenders.l
Don's Bumper to Bumper towed the vehicle from the scene.
The sheriff's department received a desk report from Stanley K. Poshard of rural Carmi concerning the alleged theft of a tractor and criminal damage to property. Poshard told authorities his red Mahindra tractor had been stolen by Daniel Poshard, also of rural Carmi.
In other matters, Dennis A. Service of 1155 County Road 2300 North, Centerville, reported damage to his mailbox. He indicated it looked like it had been hit with a baseball bat. That report was filed just before 1 Thursday afternoon.
Also on Thursday, Darrell L. Nelson of rural Carmi reported fraudulent bank activity on his Discover credit card. The charges were made in Memphis, Tenn, Minnesota, Texas, California and Utah. That incident also remains under investigation.