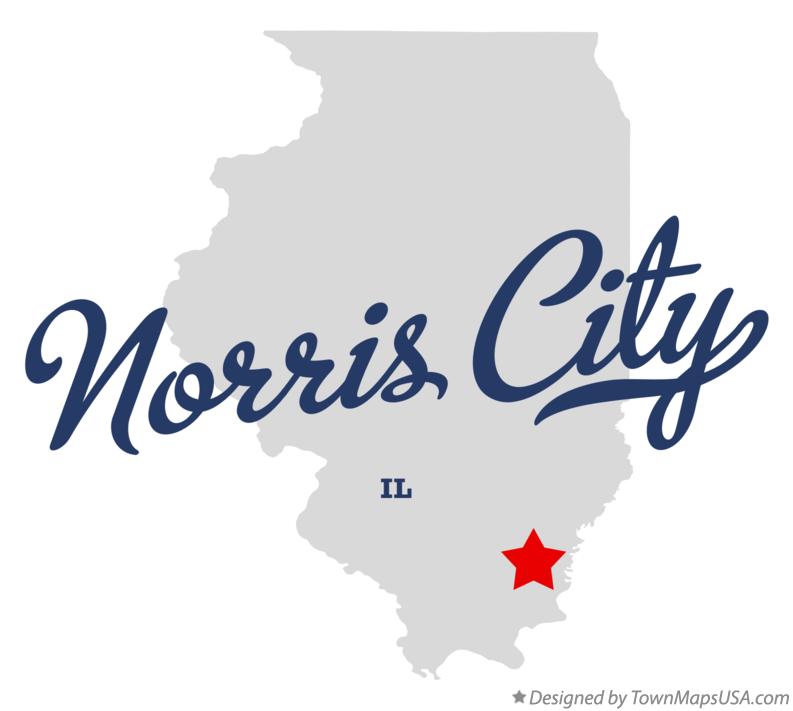 The Norris City Village Board met (last) Tuesday instead of the usual Monday due to the Fourth of July Holiday.  Scott Mareing was there and has this report…
The main item on the agenda, Phase III of the water project, took front and center as there was about a 45 minute discussion of the matter with Matt Tosh of Brown and Roberts Engineering.
First, Mayor Skip Land noted that he had signed the letter awarding the contract for the lowest bid on the project, which was $707,512.58 from Wiggs Excavating.  There was also a design engineering bill from the Illinois EPA for $85,176.13.  Part of the deal with the IEPA was that water rates must be raised by the village to cover the new debt service and order shortfall.  After much discussion the board approved an ordinance that will raise the rates for all village water customers, including Broughton, who are included in the contract, by $1.30 for the first 2,000 gallons used and then 65 cents for every 1,000 gallons after, effective January 1st 2022.  Before the increase, Norris City's rates were the lowest in the area and after will still be lower than many communities.
Heath and Danielle Short of La De Da Boutique addressed the board about obtaining TIF monies for building repairs as they share the building with the newspaper and Lions Club.  Total cost of the repairs, which would include pest control to rid them of termites, a new roof and ceiling repairs would be $18, 382.32.  According to the rules, the board must take the matter under advisement and have a vote at next month's meeting.
In other matters, board committees were announced, the 11 PM curfew will be strictly enforced, jetters are being used to open up ditches as many have been clogged and have forced water into the streets when it rains, they will look into adding fencing to the ball fields, the old office copy machine is breaking down and needs to be replaced so a new copier with a fax machine included will be purchased for $5,369, they are looking at estimates for a metal roof for the village hall, new speed limit signs have been put up, the storm siren will be hard-wired and the expired solar panel will be removed, and representatives from Fifth Third Bank will be at next month's board meeting to make a presentation about the bank account the village has there.
The Police Report for June was not available for viewing.  In the Animal Control Report, there were two tickets given out and two warnings issued concerning loose dogs, and a snake was caught and turned loose in the wild.
The board adjourned at 8:43 PM.  The next village board meeting will be on Monday, August 2 at 7 PM.