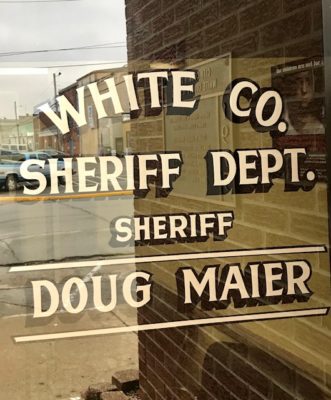 The White County Sheriff's Department received a report Friday morning of Criminal Damage to Property from Russell Pragit. He advised Officers that he came home from the neighbors house around 7:00 PM the night before and found items on his kitchen table set on fire.
About an hour after the incident he flagged down a White County Deputy Sheriff and spoke with him about the incident.
He said he put the fire out on his own and advised that his house had been gone through. Pragit said that his birth certificate was missing and a flash drive out of his DVR was gone.
Pragit told Officers he has been having multiple problems lately and believes his phone has been hacked and taken control over by an unknown person. He stated that "unwanted material" has been sent to his phone.
Pragit advised Sgt. Poole that he believed an unknown person had taken pictures of him from inside his house in an unknown manner.
Sgt. Poole took the information to initiate a report and advised Pragit an investigation would be conducted.