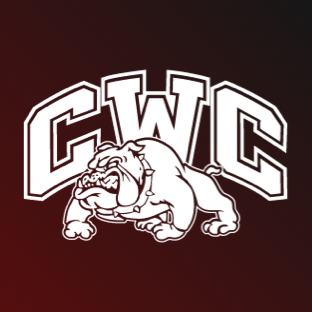 Special thanks to Coach Terry "Sarge" Gholson for providing details
Wrestling Bulldogs traveled to Pinckneyville last night & came away with 2 more victories to go to 5-1 for the season.  Coach Terry Gholson says the Bulldogs topped the host Panthers by a combined score of 36-21.  Individual winners included:
Name (weight) – time
By pin:
Issac King (182) – :37 seconds
Blake Pollard (195) 2:54
Titus Wood (285) 2:28
Winners via forfeits were:
Matt Wilson (113)
Dylan Ackerman (132)
Nelson Rider (220)
Winning an exhibition match at 182 pounds was Draxtyn Aud by a pin in ::44 seconds.
They then took on conference rivals Goreville defeating the Blackcats by a 48-36 final.
Winning by pins were:
Layne Gwaltney (132) :18 seconds
Dylan Ackerman (138) 1:38
Warren Legg (170) :48
Blake Pollard (195) :23
Nelson Rider (220) 3:04
Winners via forfeits included:
Cody Mercer (145)
Issac King (182)
Titus Wood (285)
CWC travels to Marion to face the host the Wildcats & West Frankfort Redbirds on Thursday afternoon.  Senior Blake Pollard and Junior Titus Wood take their undefeated records with them.