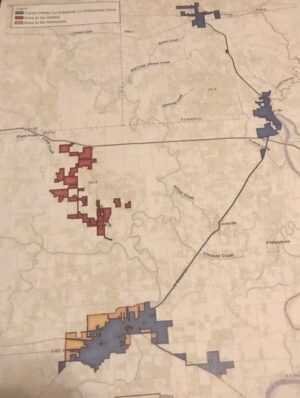 A Lesson in Brevity
Three minutes and 41 seconds.  That's all it took for Carmi City Council to breeze through their agenda early Tuesday evening.
A Brown and Roberts engineering firm pay request for work that's been completed at the airport was approved as was an ordinance and a resolution surrounding the Carmi, White County and Edwards County Enterprise Zone.
The ordinance amends territory included in the Enterprise zone adding some land just south of the Wayne-White County lines southeast of Burnt Prairie and removing some property surrounding Carmi specifically.
We have a photo on our website outlining the areas to be added and removed.
Just look for this story on our website later this morning.
Carmi leaders will gather again in July on the 20th.