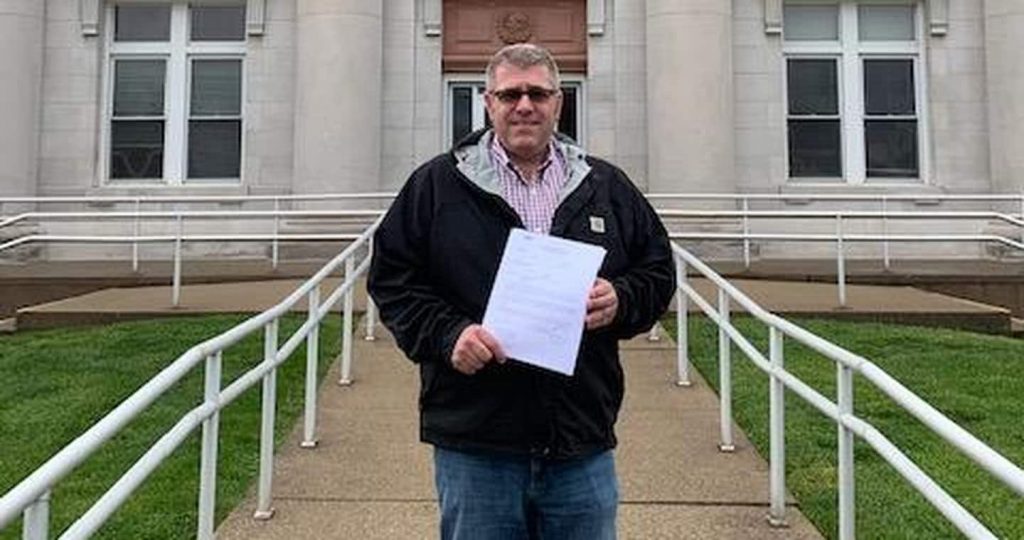 Illinois' stay-at-home order was not nullified by the recent court decision in southern Illinois.
Louisville Republican Darren Bailey was on the favorable end of a Clay County Circuit judge's ruling this week, saying Gov. J.B. Pritzker's stay-at-home order violated state Rep. Darren Bailey's rights.
Pritzker stressed that the judge only ordered that Bailey was able to defy the order, as it didn't include all residents in the complaint.
"The stay-at-home order, designed in close consultation with scientists and public health experts, remains in place," he said.
Bailey said so himself after the ruling.
"Nothing changes," he said via Facebook. "Everything stays the same. You're going to hear this word 'temporary restraining order.' All that means is that I'm not bound to the governor's [order.]"
In the hours after the ruling, headlines like one from CBS News read "Judge blocks 30-day extension of Illinois stay-at-home order" which could be misconstrued as the ruling applying to all Illinois residents and businesses even though it later states the differentiation in the story.
A television station in central Illinois, WAND, cited an unnamed lawyer's analysis, stating that the judge's ruling created a situation where Pritzker would no longer be able to extend a stay-at-home order without running afoul of the Constitution's Equal Protection Clause.
"The ruling DOES ONLY apply to Bailey, but because Gov. Pritzker is acting on behalf of the government, he can not issue a new ruling and exclude Bailey; therefore making it binding for the entire state. That is what the attorney told us," said reporter Chris Carter on Twitter.
Others in the legal community read the ruling differently.
"The Judge's order enjoins the Governor or anyone delegated by the Governor from enforcing the stay at home order (the current one or any future order) that would require Mr. Bailey to quarantine or isolate at home. It is limited by its own terms to that particular individual (Bailey) and any provision in the Governor's order that requires him to quarantine or isolation at home," said Julie Tappendorf, partner at Ancel Glink, via email. "I've also seen news headlines that suggest that the Governor's order has been invalidated. But that is not consistent with what the order actually says. This order is very limited in nature, scope, and time, and simply prohibits the Governor from enforcing a quarantine or isolation of Mr. Bailey at home until the court holds a hearing on Mr. Bailey's request for injunctive relief."
Another suit filed in Winnebago County seeks to include all Illinois residents.