The 2021/2022 Basketball Season for the Carmi White County Boys showed incredible promise.  With one play and a season ending injury at the Eldorado Holiday Tournament, the Bulldogs season turned from one form of potential to another for the rest of the way.  Now a senior, Bryce Conner has dedicated himself since healing to strengthening including a strict diet and adding more bulk for this campaign.  Coach Kevin Wolff says it's paying off and the proof is in the laundry.
Conner says his goals for this year are to make All Conference and for his team to win a regional.  Other seniors on this year's team include returning starter Tyler Goemaat and high school newcomer Tanner Spence, a cross country standout.  The Bulldogs squad will be made up of 14 sophomore – seniors and will try to improve on last year's 9-20 record.  Wolff expects his biggest competition in the Black Diamond East to come from Eldorado.  The Bulldogs will also field a 9 member freshman team this year.  The Bulldog roster is filled out with 6 juniors, Trey Dixon, Landon Driscoll, Gavin Payton, Mason Heywood, Connor Newell, and Brayden Smith, and five sophomores made the team as well including Gavin Holloman, Mitchell Edwards, Kade Stockton, Jade Albright, and Tyson Spicer.
Wolff says the team spent the summer developing and made strides over a 21 game stretch including a 5-1 stint at Vandalia.
Kevin's older brother Clinton will lead the Lady Bulldogs in what will be a difficult conference.  Carmi White County went 11-20 last year and subsequently graduated 5 starting seniors.  Beyond that, being in a conference with Hamilton County and Fairfield, who have combined to win 9 of the last 11 BDC titles and it's easy to see why this year could prove to be an uphill climb.  Junior Mara Sarafini returns and saw experience.  Beyond that…
You can keep track of this season's schedules through the Eventlink app on your phone.  Most Bulldog and Lady Bulldog varsity contests will be broadcast on 97.3 WRUL and at WRUL.com with audio and many will also be available with live video through the WRUL Sports YouTube channel.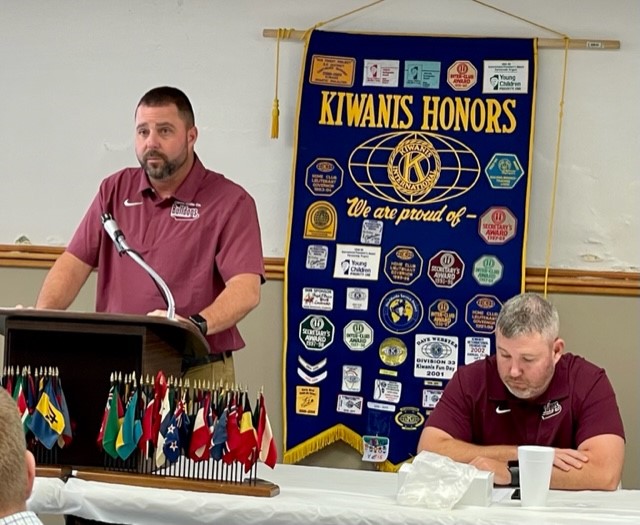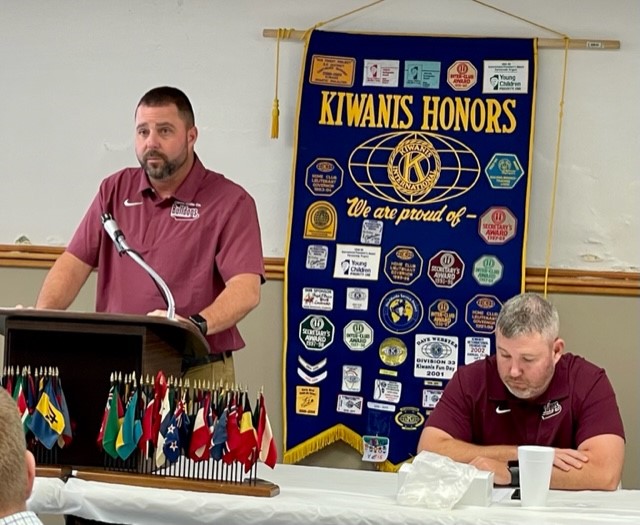 Also Thursday, Carmi Kiwanis honored 5 Most Valuable Bulldog Kindergartners.  Dr. Amy Dixon brought Serge Esteban, Aubree Drone, Oliver Yearby, and Claire Simmons to the meeting.  Georgia Sexton wasn't able to make it to the gathering.