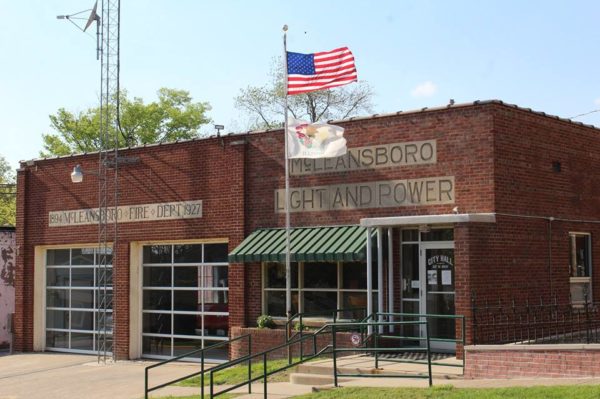 The McLeansboro City Council will hold their regular monthly meeting tonight (Wednesday) at 6 PM at 102 West Main Street.
On the agenda will include discussion and/or action concerning the demolition of a vacant residence at 304 South Marshall Avenue, the adoption of an ordinance adopting net metering, on the formation of a McLeansboro Arts Council, appraisals of excess and public real properties, accepting bids on summer mowing, vehicles for the city fleet and/or mowing tractor, a city pool/swim program, street and bridge improvements, renovation or relocation of City Hall, fireworks certification of certain individuals of the Volunteer Fire Department and bad debt write-off.
And there will be an executive session for discussion on the employment of a specific individual.