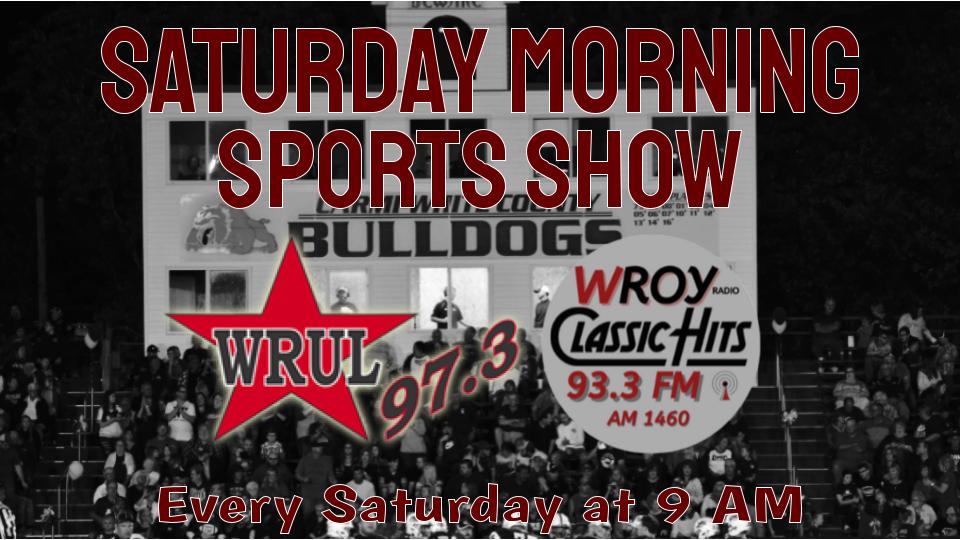 After nearly two years of being off the air.. the Saturday Morning Sports Show is making it's return this weekend.
Starting this Saturday, August 20th, you can tune in every Saturday Morning at 9 AM to hear Cole Carter and Chris Myers break down everything going on in local sports including game recaps, schedule updates and changes, interviews with coaches and players, and of course plenty of fun in between.
You can tune in live at 97.3 WRUL, 93.3 WROY and online at WRUL.com.