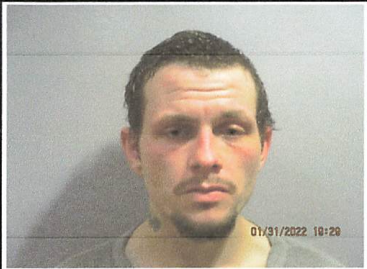 On Tuesday at around 9:15 AM, an Officer with the Carmi Police Department spotted an individual on a bike on Shipley Hill, and knew he was wanted.  25 year old James L Parker of 805 Shipley Street in Carmi was wanted on multiple White County warrants. When advised by the officer that he was under arrest, he ran from the officer. He was eventually caught on S Summit Street and taken into custody.
Parker was charged with Resisting a Police Officer and bond was set at $100 cash. Parker was also arrested on a felony Domestic Battery warrant and a felony Retail Theft warrant.
Total bond on the warrants was set at $3500 cash.
Parker was lodged in the White County Jail.