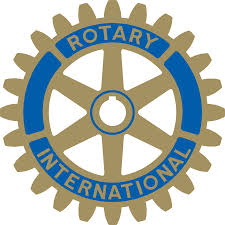 Story provided by Randy Adams
The Carmi Rotary club met for their weekly meeting at the Methodist Church in downtown Carmi on Thursday.
With a chili theme fresh on the club's minds, Lyn Stephens passed along some chili trivia to the Rotarians. The biggest surprise in her research; chili was not invented in Mexico as many people assume.
In fact, there are several theories as to how the concoction came about, including: A nun who preached the gospel in what is now the US southwest, was given a recipe for a spicy stew that contained elk or venison, onions, tomatoes and peppers.
Another legend says that a group of settlers from the Canary Islands, after settling and founding modern day San Antonio, assembled a spicy stew for their group.
A very believable story tells that early cattle drives featured a soup that could be made in advance and dried, then cooked with water on the trail.
Still another legend has it that Texas jails in the mid-1800's used chili as their staple meal. In fact, some prisoners like the spicy soup so much that they would ask for the recipe upon their release, spreading the love of chili across the land.
President Lyndon Johnson loved chili, and the White House received so many requests for his favorite recipe that Lady Bird had the instructions printed on cards that could be mailed out.
In 1977, chili was named the official state food of Texas.
In club business, Sherri Logan won the 50/50 drawing (again) but failed to pull the winning ball from the pot, so this week's jackpot will roll over to next week. Tom Logan was named the day's phantom.
The Carmi Rotary Club meets every Thursday at noon at the First United Methodist Church on Main Street in Carmi. Anyone wishing to learn more about this civic organization is welcome to attend a meeting or speak with any Carmi Rotarian.