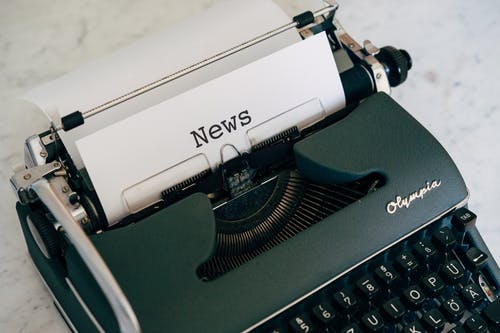 The Uniontown Water Rescue Squad and fisherman worked together to help to save three people after their boat capsized Saturday night.
"Huge thanks to all the departments that responded to assist tonight," the Uniontown Water Rescue Squad said in a post on Facebook. "And the three bow fishing boats who assisted as well, we can't thank you enough for assisting. Amazing job by all departments involved."
Also on scene was the Union County Police, Sturgis Fire Department, Union County Fire Department, Henderson Country Rescue, Deaconess EMS, Henderson City Fire, the Henderson Police Department, Black Township, Shawneetown Fire Department, Union County EMA and Henderson County EMA.
For the past year, people have been wondering if the 100th Annual West Side Nut Club Fall Festival will go on as planned.
And they might finally get a more clear answer today; Monday, August 16th.
Members of the club, along with Evansville Mayor Lloyd Winnecke, are set to make an announcement about the festivities at 11:30 a.m. at the Franklin Street Library Park.
While the festival was canceled last year, a micro version did take place, with food vendors setting up shop around Franklin Street in October with masks on and customers socially distanced.
Of course, the half-pot was a big success as well.
Deputy Mayor Steve Schaefer took to Twitter to say the announcement was not about canceling the festivities and that people should go back to enjoying their Sunday. This tweet came after the public got into an uproar, speculating it would not take place.
(Evansville, IN)  —  The water in Evansville may taste a bit off for the next month or so. The city is changing its water disinfectants and is telling people they may notice a change. Evansville is changing from chloramine to free chlorine to make sure any bacteria in the water don't build-up a resistance. The change will last until early October.
(Bloomington, IL)  —  State Farm is set to hold a virtual career fair, with the plan of hiring over 25-hundred full-time employees.  The virtual fair will take place tomorrow and will include more than 700 positions at the State Farm Headquarters in Bloomington, as well as positions in Atlanta, Dallas, and Phoenix.  Starting pay is 16-dollars an hour with access to full benefits.
(Springfield, IL)  —  This is the busy week for the Illinois State Fair. The fairgrounds in Springfield will bustle all week, but fair managers say they want to see more happen during the rest of the year. There's a push to use the fairgrounds year-round. John Stremsterfer, with the Community Foundation for the Land of Lincoln, says they want to use the space and the facilities for more than just the 11 days of the State Fair. There's no word on just what Stremsterfer would like to see at the fairgrounds as he simply says he wants to see more.
Frankfort, KY)  —  Kentucky's two U.S. senators are at odds over how to deal with the COVID-19 pandemic as the Delta variant fuels a surge in cases.  Senator Rand Paul is temporarily cut off from YouTube after posting a video claiming masks are ineffective against coronavirus.  Senator Mitch McConnell is continuing to air ads in an attempt to encourage Americans to roll up their sleeves and get a COVID shot.  The conflict is brewing while rising case counts in the senators' home state have Governor Andy Beshear saying that Kentuckians need to be concerned.
(Owensboro, KY)  —  The Owensboro Air Show is an event that always brings in crowds.  Almost 60-thousand people from across the United States attended this year's event over the weekend.  The F-22 Raptor Demo Team known as the U.S. Navy Blue Angels was a featured attraction at the show, where those attending were urged to follow social distancing guidelines and wear masks.  Reserved seating was limited mostly to immediate family, leading others to line the river walk, streets, parking lots, roofs, and lawns to see the planes and helicopters taking to the Owensboro skies.