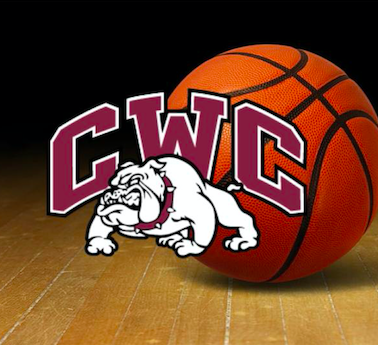 The beginning of November means the beginning of basketball season is near. In the next couple of weeks, the Carmi-White County boys and girls basketball teams will begin their 2022-2023 campaigns.
For the Lady Bulldogs, they will be reloading. Clinton Wolff graduated 5 seniors from last season, so he'll look for 5 new starters to lead the way this season.
For the Bulldogs, they'll return 4 starters from 2021-2022, and most notably they will return senior Bryce Conner after missing the entire 2nd half of the season with a broken elbow. Carmi has the pieces to potentially make a run to win their first regional championship since 1999.
WRUL is excited to bring fans another thrilling season of CWCHS basketball. This winter, WRUL will be broadcasting 14 Lady Bulldog basketball games and all 22 Bulldog basketball games including the Eldorado Holiday Tournament and the CWCIT.
The fun will begin on Thursday, November 17th when the Lady Dogs travel to Mt. Carmel for a battle with the Lady Aces. We'll have more Lady Bulldog action on the 21st when they begin play in the Harrisburg Tournament.
The Boys' first contest will come on November 22nd when they host the Gallatin County Hawks. The Dogs will then pick things back up after Thanksgiving at the 25th Annual DuQuoin Tip-Off Classic.
Here are the complete broadcast schedules for the Bulldogs and Lady Bulldogs.. all broadcasts can be heard on 97.3 FM WRUL and WRUL.com. Some games can also be watched on the WRUL Sports YouTube Channel.
Thursday, November 17th – Girls at Mt. Carmel
Monday, November 21st – Girls at Harrisburg Tournament (7:30 PM)
Tuesday, November 22nd – Boys at Gallatin County (WRUL Sports YouTube Channel)
Wednesday, November 23rd – Girls at Harrisburg Tournament (6 PM)
Monday, November 28th – Boys vs DuQuoin at DuQuoin Tip-Off (7 PM)
Tuesday, November 29th – Girls at Hamilton County (WRUL Sports YouTube Channel)
Wednesday, November 30th – Boys vs Cairo at DuQuoin Tip-Off (5:30 PM)
Thursday, December 1st – Girls vs Eldorado (WRUL Sports YouTube Channel)
Saturday, December 3rd – Boys vs Herrin at DuQuoin Tip-Off (12:30 PM)
Saturday, December 3rd – Boys vs West Frankfort at DuQuoin Tip-Off (4 PM)
Tuesday, December 6th – Boys vs NCOE (WRUL Sports YouTube Channel)
Thursday, December 8th – Girls vs Flora (WRUL Sports YouTube Channel)
Friday, December 9th – Boys vs Flora (WRUL Sports YouTube Channel)
Tuesday, December 13th – Boys at Benton (WRUL Sports YouTube Channel)
Thursday, December 15th – Girls vs Lawrenceville (WRUL Sports YouTube Channel)
Friday, December 16th – Boys at Hamilton County (WRUL Sports YouTube Channel)
Monday, December 26th thru Wednesday, December 28th – Eldorado Holiday Tournament
Monday, January 2nd – Girls vs Harrisburg (WRUL Sports YouTube Channel)
Tuesday, January 3rd – Boys vs Evansville Day (WRUL Sports YouTube Channel)
Thursday, January 5th – Girls vs Edwards County (WRUL Sports YouTube Channel)
Friday, January 6th – Boys vs Eldorado (WRUL Sports YouTube Channel)
Tuesday, January 10th – Boys vs Edwards County (WRUL Sports YouTube Channel)
Thursday, January 12th – Girls at Eldorado
Friday, January 13th – Boys at Fairfield
Monday, January 16th thru Saturday, January 21st – CWCIT
Monday, January 23rd – Girls vs Fairfield (WRUL Sports YouTube Channel)
Thursday, January 26th – Girls at Edwards County
Friday, January 27th – Boys at Grayville
Monday, January 30th – Girls vs Hamilton County (WRUL Sports YouTube Channel)
Tuesday, January 31st – Boys at Edwards County
Friday, February 3rd – Boys at Flora (WRUL Sports YouTube Channel)
Saturday, February 4th – Boys vs Mt. Carmel (WRUL Sports YouTube Channel)
Tuesday, February 7th – Boys at Eldorado (WRUL Sports YouTube Channel)
Thursday, February 9th – Girls vs Woodlawn (WRUL Sports YouTube Channel)
Friday, February 10th – Boys vs Hamilton County (WRUL Sports YouTube Channel)
Saturday, February 11th – Boys at Wayne City (WRUL Sports YouTube Channel)
Tuesday, February 14th – Boys vs Lawrenceville (WRUL Sports YouTube Channel)
Friday, February 17th – Boys vs Fairfield (WRUL Sports YouTube Channel)