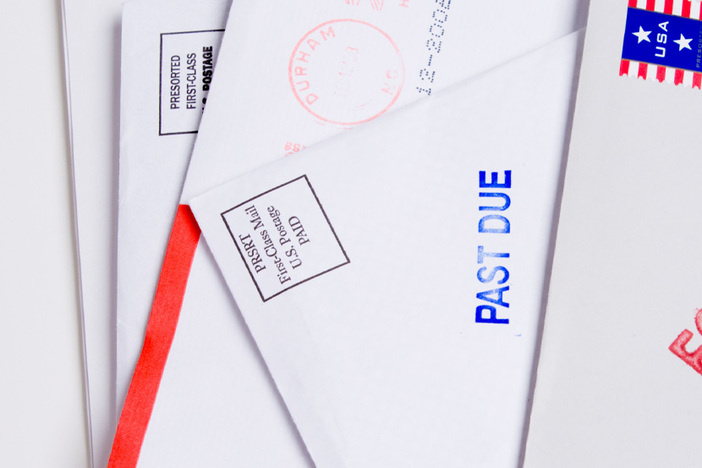 You should've received your 2019 White County taxes by now.  If you were panicked because the first installment was due just days later, you can take a breath.  The White County Board passed a resolution at Tuesday night's meeting that will waive penalties that would've been incurred for being late with that first installment.  Law requires taxpayers be given 30 days to pay after receiving their tax bill.  Treasurer Pam Armstrong filed a report to the board explaining that her office received the tax files in mid December.  Because she was committed to taking pre-payments through the end of the year, she says she couldn't begin generating tax bills.
Pre-payments in 2019 totaled about $63,000 according to Armstrong, while her office took in approximately $6 million dollars this year.  She says when she ran a report to reconcile, there was a large discrepancy prompting her to seek assistance from DevNet.  She then spent the remainder of January and the first 3 weeks of February making corrections.
Armstrong says there are 2,155 prepayment refund checks totaling about $105,000.  Several, she says were posted to the wrong parcel numbers due to clerical error.  Still yet, the White County Treasurer says she's proud her office was able to generate and mail tax bills in the normal 6 weeks it takes despite the additional work created.
The anticipated tax schedule is as follows:
2019 taxes payable in 2020 (2021)
1st installment due:  March 15th, 2021 (late penalties waived)
2nd installment due:  April 15, 2021
Delinquents mailed out:  May 2021
The Tax Sale will be held in July of 2021
2020 taxes payable in 2021
Mailed in July or August of 2021
1st installment due date:  September 15, 2021
2nd installment due date:  November 15, 2021
Delinquents mailed out:  December 2021
Tax Sale in January or February 0f 2022
Additionally, Armstrong says the sealed bid auction in February sold 16 parcels for a total of $23,881.88.  Also, the DCOE Local Cures claims have been submitted and the county should be receiving a check in the next week for $219,000 for claims related to CoViD-19.